Welcome to American Nurse Journal, the official journal of the American Nurses Association (ANA).
As an attendee of the 2020 ANCC Virtual Summit, we are pleased to offer you a complimentary 3-month digital subscription to our highly rated, award-winning journal.
About the journal
American Nurse Journal is a clinical, peer-reviewed monthly publication that provides a voice for today's nurses in all specialties, all practice settings, and all organizational levels. Packed with practical information, it keeps nurses up-to-date on best practices, helps them maximize patient outcomes, and enhances their careers. American Nurse Journal is indexed in CINAHL and is rated as one of the most valuable benefits of ANA membership.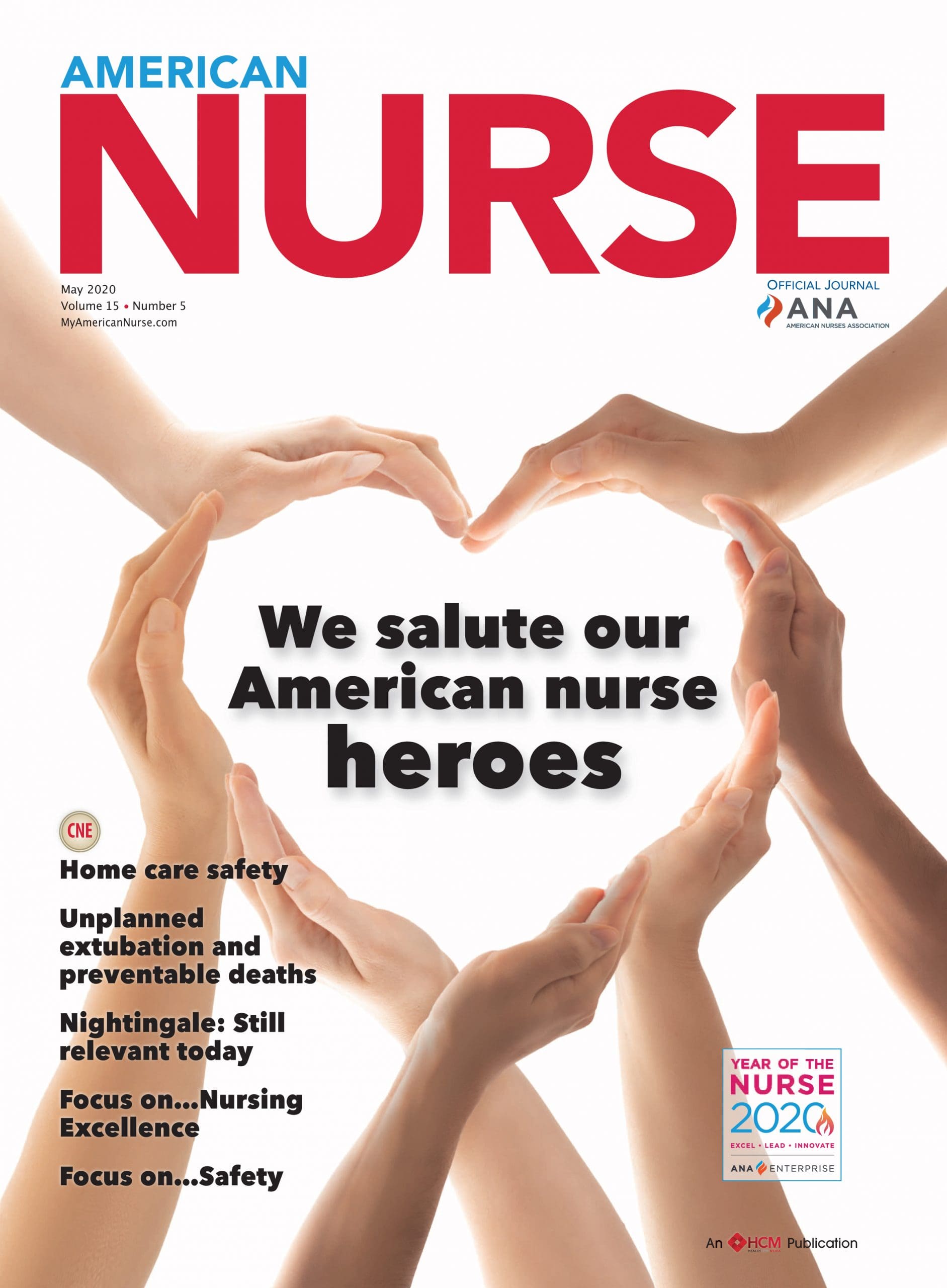 Editorial sections
Features include diverse topics that address issues important to nurses so they can optimize patient care; each issue contains a continuing education article.
Strictly Clinical contains evidence-based data and information written so that nurses can readily apply the content in their practice.
Leading the Way provides current and future nurse leaders with strategies for effective management.
Practice Matters provides strategies for nurses to achieve success in their practice.
Life at Work topics focus on enhancing nurses' careers and effectiveness in the workplace.
Healthy Nurse articles encourage nurses to care for themselves by engaging in wellness activities such as mindfulness.
ANA on the Frontline, a special section of the journal, features reporting on issues facing nurses and the latest news about ANA's initiatives and programs.
CLICK HERE TO ACCESS THE SEPTEMBER 2020 ISSUE OF AMERICAN NURSE JOURNAL, the official journal of the American Nurses Association.
To receive two additional complimentary copies, please complete the following opt-in information (no credit card required).