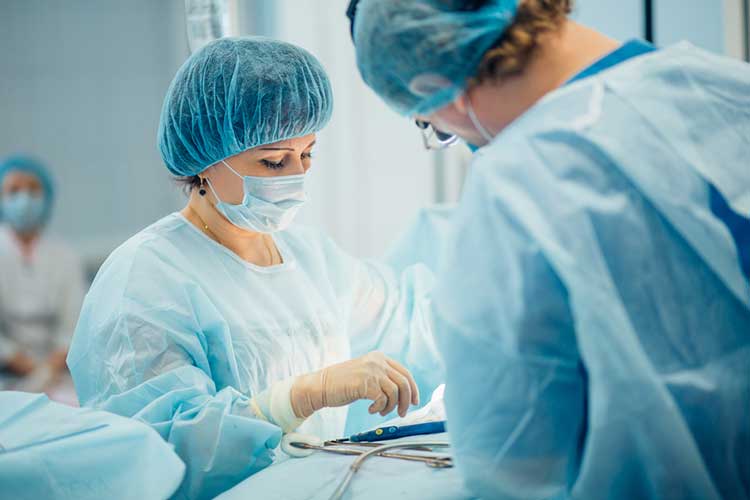 The secret is finding balance and working collaboratively.
By Timothy P. Luckett, CRNFA
Takeaways
Working as a nurse in an ambulatory surgery center (ASC) requires the ability to take on multiple responsibilities.
Success as an RN in an ASC requires knowing when and how to delegate, understanding finances, staying organized, and building relationships with the administration.
The perioperative nurse who leaves the hospital to take a position in an Ambulatory Surgery Center (ASC) must be prepared for a bit of a bumpy ride as he or she faces new tasks and responsibilities. The good news is that the ride will smooth out and may even become one of the most rewarding of your career.
Multiple Hats as a perioperative or circulating nurse
I first started working in ASCs in the late 1970s, when they were in their infancy, with no Centers for Medicare & Medicaid Services (CMS) Life Safety Code requirements or certifications and no state certification or licensing. From the day I started working, I was suddenly responsible for about 20 different tasks, many beyond those expected of a perioperative or circulating nurse.
Fast forward to today. With the increasing licensing/accreditation/life safety requirements of various accreditation agencies, and financial constraints caused by reimbursement changes, the ASC perioperative nurse may assume many roles. (See The many hats of ASC nurses.)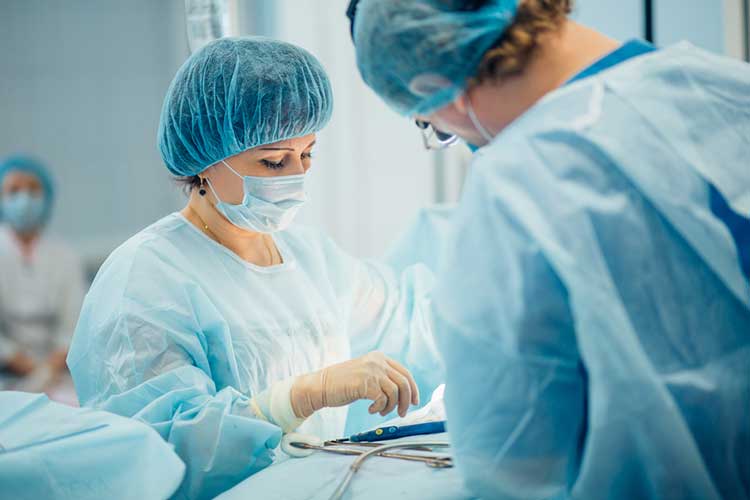 The many hats of ASC nurses
Ambulatory Surgical Center perioperative nurses may find themselves wearing multiple hats with a variety of responsibilities, including:
Accounts payable
Alarm/fire/earthquake drills coordinator
Conscious sedation nurse
Credentialing nurse
Emergency on-call nurse
Environment of care coordinator
Equipment biomedical maintenance coordinator (ensuring preventive maintenance as needed)
GI nurse
Health Insurance Portability and Privacy Act coordinator
Infection prevention nurse
Logbook coordinator
Medical executive committee representative
Medical records supervisor
Operating room circulating nurse
Patient educator
Personnel manager
Pharmacy nurse
Phlebotomy nurse
Postanesthesia care unit nurse
Preop nurse
Quality improvement/quality assurance coordinator
Risk management consultant
Safety officer (laser, radiation)
Sales representative liaison
Scheduling coordinator
Special equipment/implants coordinator
Staff development coordinator
Supply coordinator
Uninterrupted power supply coordinator
The roles an ACS perioperative nurse will take on depend on the nature of the center. If your ASC doesn't have an X-ray device or a laser, for example, then a radiation or laser safety officer wouldn't be needed. And if your ASC is large, some of these roles, such as risk management, will be filled by others. In most ASCs, though, you'll need to tap into all of your multitasking skills.
Strategies for success
How do you achieve success wearing so many hats? First, find opportunities to delegate. Many responsibilities can be given to other staff members, as long as you adhere to state and national delegation guidelines. However, some roles, such as infection prevention officer, risk management consultant, pharmacy nurse, phlebotomy nurse, or conscious sedation administration nurse, require education and training.
In addition to delegating, consider incorporating the following strategies into your workflow.
Create algorithms. Algorithms can help you meet deadlines and keep track of what has and hasn't been completed. For example, you can use a program such as Microsoft Excel for entering various employee data, including names, license numbers, cardiopulmonary resuscitation (CPR) certification and expiration dates, and so on. And take advantage of email sites that allow automatic alerts to be sent at specified times throughout the year to remind personnel of upcoming inspections, equipment preventive maintenance, and other important events.
Be organized. Vendor and biomedical company contact lists are an absolute must. Programs such as Source Medical Solutions and Vision Medical Solutions can be used to maintain these lists and also help with scheduling and billing. Maintaining these records is critical to passing a CMS accreditation inspection.
Tap into other resources. If one of your roles is compliance officer, keeping up with regulatory issues may lead to falling behind in other areas of your job, especially right before an accreditation inspection. And if you've been hired at an ASC that hasn't been compliant for years, you may struggle to resolve several issues. Take advantage of an RN registry or per diem help to give you the time to carefully check documentation and get your facility ready to pass an inspection.
Understand the finances. One critical thing you won't be able to control is the availability of money within the ASC to complete biomedical inspections and certifications of the center. Keeping devices such as uninterrupted power supplies, air exchangers, and monitors within compliance guidelines can be costly. Each small item inspected and certified costs around $20 to $30 a year. Bigger items, such as lasers, C-arms, retina machines, anesthesia machines, and autoclaves can cost hundreds of dollars each year to maintain and certify. In addition, you or anyone else at the ASC in charge of maintaining devices must have advanced training and documentation showing you or they are qualified to perform preventive maintenance.
Finding competent vendors who won't charge hundreds of dollars per hour for preventive maintenance or equipment repair is a challenge, but it can be done. Try calling several biomedical repair companies to negotiate a fixed fee for repairs and reductions in costs. Or you might want to agree to use a certain company for all your equipment repairs and certifications in exchange for lower fees.
Provide education. As an ASC nurse, you'll conduct monthly staff development sessions for all the clinical personnel. These sessions must cover infection prevention topics such as blood-borne pathogens, tuberculosis, and hand hygiene. You'll also need to ensure that appropriate warning and informational signs are placed throughout the ASC.
Set up a quality program. Every quarter, you'll need to conduct a quality assessment and improvement program on a topic of particular concern, such as patient satisfaction. The program must include the steps outlined in the CMS certification guide.
Build a relationship with the administrator. Building a relationship with the ASC administrator can be challenging, especially if that person isn't a nurse. To prevent a disconnect between the administrative and clinical teams, you'll need to collaborate with the administration to structure a perioperative area that's beneficial to both patients and staff.
Understand the balance. In addition to the administrative duties you take on as an ASC nurse, you'll also be responsible for more traditional RN roles, including patient admissions, patient recovery, and OR circulation. Managing both clinical and administrative duties can be challenging, especially if you're also responsible for other functions, but it can be done. In my experience, you'll work about half the time in the perioperative setting and the other half performing compliance duties.
Rewards of the role
The ASC perioperative nurse has many demands on his or her time, and you might be wondering if it's all worth it. The answer is definitely yes. This challenging role pays off in building skills, forging relationships, and delivering care in a unique environment. I encourage you to give it a try!
Timothy P. Luckett is administrator/director of nursing at Advanced Diagnostic & Surgical Center in Alhambra, California.