In the dynamic world of healthcare, opportunities for nurses continue to expand. Graduate nursing degrees enable nurses to deepen their knowledge, hone their skills, and choose an advanced specialty. A Master of Science in Nursing (MSN) is a doorway for students to take on a role such as family nurse practitioner, nurse educator, nurse executive, nurse informaticist, and more.
In this guide, we'll discuss how different MSN role specialties can lead to leadership and other advanced roles in your field. We'll outline common MSN career paths, additional certifications you can earn, and other resources for career advancement.
MSN Roles in Leadership and Management
An MSN with a role specialty such as Nurse Executive or Nurse Manager prepares budding managers with the skills they need to enact positive change in their organization. Demand is growing for nurse leaders: The U.S. Bureau of Labor Statistics predicts an 18 percent growth in available jobs for medical and health services managers between 2018 and 2028.
Leadership training is ideal for nurses who are passionate about improving processes within their organization. This may include changing how the company manages patient care, improving administrative or patient care procedures, or navigating new federal regulations. A nurse leader uses their communication and creative thinking skills to support staff development and adapt to the needs of a changing patient base. Common career paths include:
Chief nurse executive
Surgical nurse manager
Nursing supervisor
Clinical research manager
After completing their MSN, nurses may also go on to earn their Doctor of Nursing Practice (DNP) to gain even deeper knowledge about patient advocacy and strategies for effective leadership.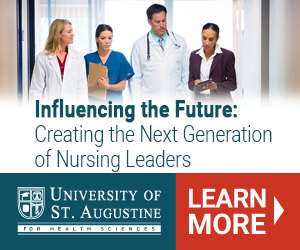 MSN Roles in Patient Care
Many nurses choose to earn their MSN with a Family Nurse Practitioner (FNP) specialization. Nurse practitioners play a critical role in improving the primary patient care experience. As an MSN-FNP graduate, you will partner with families across the lifespan to promote preventive care, diagnose conditions, and treat acute and chronic illnesses. The FNP's responsibilities include taking patient histories, performing physical exams, administering immunizations, ordering and interpreting lab tests, prescribing medication and other therapies, providing family planning services, helping patients manage chronic health problems, and offering resources for healthy lifestyles.
FNPs work in a variety of outpatient and inpatient settings, such as:
Private practice offices
Community health centers
Rural health clinics
Hospital outpatient clinics
Occupational/employee health settings
Urgent care centers
MSN Roles in Technology
With the expansion of digital medical recordkeeping, nurse informaticist jobs are on the rise. Nurse informaticists combine their knowledge of nursing with technical expertise in order to improve IT and recordkeeping processes in their organization.
By choosing a Nurse Informaticist role specialty in your MSN program, you can help bring your workplace into the future, enhancing communication and patient care through the use of new information systems. These skills and qualifications can expand your career options, opening opportunities in community health organizations, local practices, hospitals, and clinics. Job titles may include:
Nurse informaticist
Nursing informatics specialist
Nursing informatics clinician
Clinical informatics coordinator
Clinical analyst
Clinical nurse informatics specialist
IT clinical nurse
Perioperative informatics nurse
MSN Roles in Education
Nurses with for a calling to educate their peers, patients, and new medical students can choose to earn their MSN with a Nurse Educator role specialty. Nursing schools and healthcare organizations employ nurse educators to mentor, train, or teach in the classroom or onsite.
Available nurse educator jobs are predicted to grow 13.8 percent between 2018 and 2028, according to the U.S. Bureau of Labor Statistics. Some of the job titles a nurse educator can have are:
Nursing instructor/professor
Clinical nurse educator
Dean of a nursing school
Public health nurse
Continuing education specialist
Staff development officer
Administrative nurse faculty
Students who specialize in nursing education may also take on administrative roles within healthcare organizations, guiding staff training in tandem with hiring managers.
Making the Most of Your MSN
Some MSN programs offer acceleration and self-paced options so that students can learn at the pace that best fits their life. Through post-graduate certificates, MSN students can add a second role specialty to increase their versatility and knowledge base.
As another way to boost your career growth, consider joining a student nursing association. Available for both undergraduate and graduate students, these organizations provide an immediate community of peers and great opportunities for networking and resource sharing.
The University of St. Augustine for Health Sciences (USAHS) offers Master of Science in Nursing (MSN), Doctor of Nursing Practice (DNP), and Post-Graduate Nursing Certificates designed for working nurses. Our degrees are offered online, with optional on-campus immersions* and an annual interprofessional trip abroad. Role specialties include Family Nurse Practitioner (FNP), Nurse Educator,** and Nurse Executive. The MSN has several options to accelerate your time to degree completion. Complete coursework when and where you want—and earn your advanced nursing degree while keeping your work and life in balance.
 *The FNP track includes two required hands-on clinical intensives as part of the curriculum.
**The Nurse Educator role specialty is not available for the DNP program.
Sources
All Nursing Schools.com, "Nursing Informatics Specialist Job Description & Career Outlook": https://www.allnursingschools.com/nursing-informatics/job-description/
Bureau of Labor Statistics, Occupational Outlook Handbook, "Medical and Health Services Managers," last modified Sept. 4, 2019: https://www.bls.gov/ooh/management/medical-and-health-services-managers.htm
Bureau of Labor Statistics, "Employment Projections":  https://data.bls.gov/projections/nationalMatrix?queryParams=25-1072&ioType=o