Honor your nursing team by telling us what makes your team All-Pro.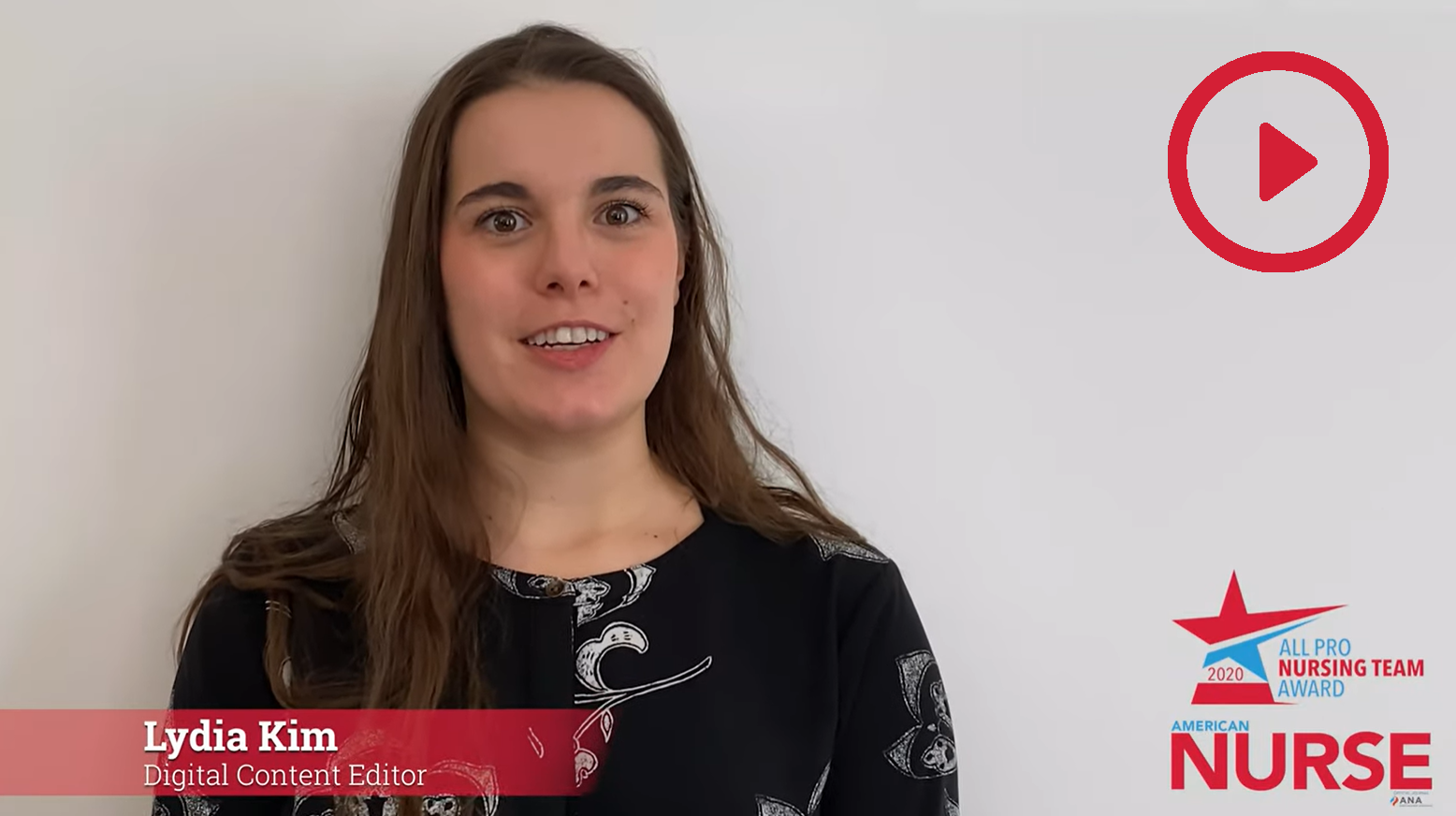 Tell us in a 150-300-word essay or in a 1-2 minute video how your nursing team stands apart, by focusing on these key criteria:
How does your team measure the impact on outcomes?
What outcomes do your team hope to achieve in your practice of care?
What makes your team's dynamic special?
What type of culture does your team cultivate and how does this culture add to your level of care?
What skills do you look for when recruiting new team members?
What skills do your team aim to foster, and what are the education tactics team leaders use to achieve these goals?
Our panel of judges (including Editor-in-Chief Lillee S. Gelinas) is looking for visual storytelling, so get creative and show us what makes your team All-Pro.
We'll notify winners by March 2 and make contact for follow-up interviews. The winners will be publicly announced in the April 2020 issue of American Nurse Journal.
Please enter your nursing team information here:
*Please Note: The information you submit for organization and department name should be exactly as you'd like to see it in print and on a winner's plaque.
Winners Receive
Prizes
1st Place
2nd and 3rd Place
Honorable Mentions — 4 teams will be selected
Recognition Audience Reach
4M+
4M+
4M+
Featured in 2020 April Issue— Print and Digital1
Full Page
½ Page
¼ Page
Nurse Power Kit2
✔
✔
✔
Video Interview3
✔
✔
Plaque Honoring Your Team
✔
✔
1. Receives an in-depth profile about their team's story in the April 2020 print and digital editions of American Nurse, will be featured for the remainder of the year on all of our digital platforms, which combined, reach an audience of over 4M.
2. Nurse Power Kit includes a free year-long digital subscription to American Nurse and NurseLine, our weekly newsletter that reaches 100,000 peers each week.
3. Video interviews will be promoted on MyAmericanNurse.com
PREVIOUS WINNERS
1st Place Winner 2019 – Boston Children's Hospital Cardiac Acute Care Unit Nursing Leadership Team

This winning team's motto is "The only thing consistent on our unit is change." That motto has come in handy as patient acuity and complexity increase. The Boston Children's Hospital Cardiac Acute Care Unit (CACU) Nursing Leadership Team faces change head on with a flexible yet evidence-based approach.