Nurses can help achieve optimal outcomes.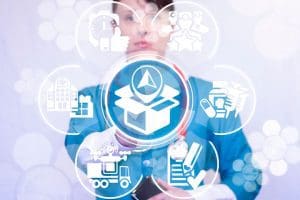 The COVID-19 pandemic brought supply chain issues to the forefront, as hospitals and other healthcare settings struggled to provide sufficient personal protective equipment to staff. But even before recent events, hospitals, especially operating rooms (ORs), have long struggled to address supply chain challenges to reduce costs and improve efficiency. Having the right supplies at the right time for the right patient is an essential part of delivering optimal patient care, but too often, this ideal isn't met. It's up to nurses, in their role as patient advocates, to understand the effects of and reasons for supply chain problems and to take a leading role in addressing them.
American Nurse Journal recently spoke about these issues with two perioperative nurses at Good Samaritan Medical Center in West Palm Beach, Florida. Deena Carney, BSN, RN, MHA, CNOR, is director of surgical services, and Heather Salvatore, BSN, RN, CNOR, is the robotics coordinator. Good Samaritan has 12 ORs and performs about 5,700 cases a year.
This peer-reviewed article is supported by an educational grant from Syft®