In May the International Committee of Medical Journal Editors (ICMJE) updated its "Recommendations for the conduct, reporting, editing, and publication of scholarly work in medical journals." (ICMJE consists of a working group of medical journal editors who meet annually to review the recommendations and revise as needed.)
It's important for authors to be familiar with these recommendations not only because they provide guidance on potentially thorny issues such as authorship, predatory journals, and scientific misconduct, but also because many journals follow them.
Here are a few highlights from the update.
Authorship
Historically, ICMJE has recommended basing authorship on the four criteria listed below. These remain the same except for one key word change: In the second criterion, the word "revising" was changed to "reviewing."
Substantial contribution to conception and design of the work or acquisition, analysis or interpretation of data
Drafting the work or reviewing it critically for important intellectual content
Final approval of the version to be published
Agreement to be accountable for all aspects of the work in ensuring that questions related to the accuracy or integrity of any part of the work are appropriately investigated and resolved.
The change was made because of concern that authors might interpret "revising" as meaning they had to make changes to the manuscript to meet this criterion for authorship even if they didn't think changes were needed. I think the word change rightly puts the emphasis on the need for authors to review the content of the manuscript for communication strength and accuracy (and, of course, "reviewing" implies that changes will be made as needed.)
AI technology
Unless you've been on another planet, you know that artificial intelligence (AI), such as ChatGPT, is a hot topic in many fields—including publishing. The ICMJE recommendations have a new section on AI, which calls on journals to require authors submitting articles to disclose whether they used AI-assisted technologies to produce the work. If so, authors should describe in the cover letter and manuscript how the technology was used.
The new section also states that chatbots should not be listed as authors since they don't meet authorship criteria, and authors must ensure there is no plagiarism related to text and images produced by AI. In essence, humans still need to take responsibility for what they submit. Another section of the recommendations notes that AI-generated material should not be listed as a primary source.
AI also is addressed in the peer review section of the recommendations. The new language notes that maintaining confidentiality of manuscripts under review "may prohibit the uploading of the manuscript to software or other AI technologies where confidentiality cannot be assured." In addition, reviewers should disclose if they used AI technology in the review process, and if they did, how it was used. The recommendations caution reviewers that AI-generated output can sound authoritative, but be "incorrect, incomplete, or biased."
Sex and gender reporting guidelines
The recommendations now encourage authors to refer to the Sex and Gender Equity in Research (SAGER) guidelines when reporting study design, data analyses, results, and interpretation of findings.
An author's resource
You can access an annotated copy of the recommendations so it's easy to see the changes made. If you're not familiar with the recommendations, I encourage you to read through them. They're a valuable resource for publishing stakeholders, including authors, editors, peer reviewers, and publishers.
Reference
International Committee of Medical Journal Editors. Up-dated ICMJE recommendations (May 2023). icmje.org/news-and-editorials/updated_recommendations_may2023.html
---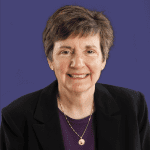 Hi, I'm Cynthia Saver, MS, RN, president of CLS Development, Inc., which provides writing and editing services, and editor of Anatomy of Writing for Publication for Nurses, 4th ed. I'm also past editorial director for American Nurse Journal.
I've been a full-time professional nurse writer and editor for many years, and that doesn't count the writing I did as I fulfilled my nursing roles in clinical, research, education, and management. My passion is helping nurses share their expertise through the written word, including, but not limited to, publication. Writing can be scary and intimidating. I hope to make it less so and to help you develop your writing skills the same way you've developed your nursing skills.
Whether you're considering your first or your 50th publication, want to contribute to your organization's newsletter, or crave to be a better communicator online and in print, I hope you'll find what I write helpful. The nurse publishing colleagues I've learned from over the years (many of whom are contributors to my book) may not be listed by name, but I'm grateful for their willingness to share. In that spirit, I'm looking forward to sharing with you! If you have feedback, feel free to email me at csaver57@gmail.com.