The adage "necessity is the mother of invention" has been propelling human progress (or folly, depending on one's point of view) since the dawn of time. I'm sure the need for speed was at the back of the minds of our ancestors who invented the wheel. Enhancing efficiency and effectiveness, hence productivity, is a major driver of innovation. The latest to captivate the world is artificial intelligence (AI) in the form of large language models, with ChatGPT as the leader of the pack. With a simple command, AI will harness the collective wisdom of the internet and churn answers to almost every question, a task that would take mere mortals vast amounts of time and neural energy to accomplish. We can only gasp at its efficiency.
As has often been repeated, the use of AI is not new. Automated computer analysis of electrocardiography (ECG) has been around for decades. Phone dictations, minimally invasive and robotic surgery, telehealth, computer vision and medical image recognition, and many others are part of the growing AI-assisted medical arsenal that's largely benefitting physician providers and advanced practice nurses. How about the staff nurses? Sure, bedside nurses use cutting edge technology in patient care, but there has been a lag in innovations that will make the day-to-day work of staff nurses easier or more efficient. Here, I pass on some of my wish list to the AI gods to create solutions to ease some of the work burden of bedside nursing and also improve patient outcomes.
Picture this: An accurate skin assessment in a flash
Maintaining a patient's skin integrity appears to be a litmus test for excellent nursing care. When there is nothing wrong with the patient's integument, nurses giddily write in their assessment: skin is clean, dry, and intact. But, when a patient's skin breaks, nurses assume the mea culpa and face the cascading challenge of comprehensive skin assessment, documentation, writing an incident report, notifying the provider, changing the dressing, ordering a special bed, etc. Years ago, I admitted a patient with an archipelago of pressure injuries scattered where bony prominences were found that took me 45 minutes to fully assess at the bedside. If five nurses assessed this patient, there would be five disparate skin assessment findings.
Wouldn't it be nice (awesome, really) if nurses could simply upload a photo of the pressure injury, and AI would accurately stage the wound, document all the measurements, send a report to the nursing office and quality improvement department, and create an evidence-based plan of care? I imagine the nurse would still need to verify and agree with the AI-assisted skin assessment but this would save them time. This freed up time could be used for implementing the plan of care—turning the patient every 2 hours, feeding and hydrating the patient, getting the patient out-of-bed, keeping the skin dry from incontinence, and meticulously applying appropriate dressings.
Name band plus
Every patient wears a name band. They're useful for cross-checking the patient's verbal response to the frequently asked, "Can you tell me your name and date of birth?" before med passes. Using current technology, perhaps the patient's name band could get an upgrade, turning it into a wearable fitness bracelet that can track the number of steps the patient has taken (7,000 steps a day reduces mortality from cardiovascular diseases) and upload the information into the electronic health record. This information could be used to stimulate conversation with the patient about exercise. The enhanced name band also could aid self-advocacy and health literacy by sending prompts to the patient about what questions to ask their nurses and providers, such as "What is my main problem?" "What do I need to do?" and "Why is it important for me to do this?"
Add verse on side effects
There are approximately 20,000 prescription drugs available in the United States. Nursing students get a drive-by pharmacology course, memorizing a miniscule number of drug names sans medical context. On their first forays as independent clinicians, new nurses are overwhelmed by the quantity of meds they've never heard of but have to give to patients—safely. It would be great if the electronic health record could produce a one-page top ten list of adverse reactions of the patient's current meds, highlighting potentially inappropriate meds and dispensing evidence-based advice for patient monitoring. Nurses could use this information to focus assessments, accelerate clinical confidence, curtail polypharmacy, and reduce preventable drug reactions such as orthostatic hypotension. Improving patients' drug literacy might help reduce the more than 1 million emergency department visits annually due to adverse drug effects.
Documentation sidekick
Paperwork, digital or manual, has been the bane of modern healthcare. Some physicians are now using AI to record and summarize patient visits and make them accessible for the patient. This can reduce the documentation overload. An AI program that could transcribe nurses' notes for them to review and edit might mitigate the punishing demands of documentation. Along this line, chatbots could help nurses craft responses to patient questions and aid in scripting difficult conversations with patients, families, or even colleagues.
Not a day goes by when we don't hear how modern life and healthcare are being transformed by AI—for better or for worse. We won't surrender to the robots just yet. Meaningfully applied AI may well make nursing care more efficient and precise, and allow nurses to practice to the full extent of their education. AI developers might want to chat with nurses to hear what's useful for them. Overall, AI's assumed benefit appears to be one of a time-saving nature. By using AI to perform time-intensive tasks and make problem-solving more efficient, healthcare workers can re-focus their efforts on improving the patient experience. And what are we going to do with that time saved? How about sitting with a patient and having an intelligent, non-saccharine conversation? After all, our patients won't heal by AI alone.
---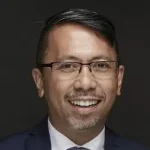 Fidelindo Lim, DNP, CCRN, FAAN is a Clinical Associate Professor at New York University Meyers College of Nursing.