Nurses act in concert to support and evolve the profession.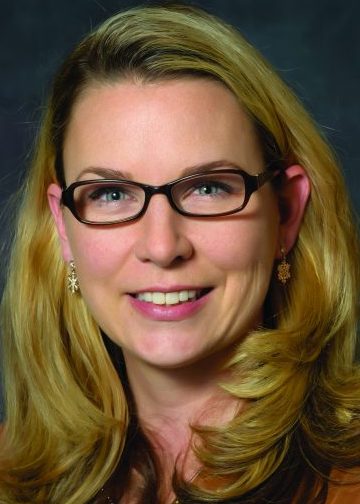 At the end of June, thousands of nurses from more than 100 countries will convene in Montreal for two important biannual meetings of the International Council of Nurses (ICN), a federation of more than 130 national nurses associations. The first, from June 29 to July 1, is the Council of National Nursing Association Representatives, ICN's governing body. Immediately after, from July 1 to 5 is the ICN Congress, a 5-day gathering of learning and networking around the theme, Nurses Together: A Force for Global Health.

I'll proudly represent the American Nurses Association (ANA) as the U.S. voting member at the Council of National Nursing Association Representatives, and ANA Past President Ernest J. Grant, PhD, RN, FAAN, will represent ANA at the ICN Congress, the first held in-person since the pandemic's start. We're both honored to attend these events, joining our predecessor, Pamela F. Cipriano, PhD, RN, NEA-BC, FAAN, who now serves as ICN president, as well as colleagues from across the globe.
ICN's mission to represent nursing worldwide, advance the nursing profession, promote the well-being of nurses, and advocate for health in all policies aligns closely with ANA's mission to lead the profession to shape the future of nursing and healthcare. Our two organizations share a long and productive history in supporting nurses and the nursing profession, maturing and evolving nursing practice, and championing policies that bolster global health.
This common endeavor extends from ICN's very founding, just a few years after ANA's in 1896, as the Nurses Associated Alumnae of the United States and Canada. In fact, the first ICN Congress took place in 1901 in Buffalo, NY, and at an early ICN Congress, ANA's first president, Isabel Hampton Robb, presented an influential paper, "An international educational standard for nurses."
Notably, ICN was the world's first international organization for health professionals and among the first non-governmental organizations accepted into official relations with the World Health Organization (WHO) at its 1948 founding. The latter designation allows ICN to attend meetings and contribute to discussions entered into official records.
Over the decades, ICN has wielded its status to protect and defend nursing interests and call out issues that affect nurses and our patients. Just in the past year, ICN has urged treating the worldwide shortage of nurses as a global health emergency and warned that WHO's goal of universal health coverage in member states by 2030 is at risk without "immediate and drastic action to recruit and retain millions more nurses." ICN also has published a roadmap for developing the mental health nursing workforce and asserted the nursing perspective on issues such as strengthening WHO's preparedness for and response to health emergencies.
Although ICN's work reflects a global perspective, it has significance for ANA and RNs in the United States. We all care about advancing nursing practice, seeing our profession appropriately valued, and addressing healthcare disparities. ANA contributes significantly to these efforts, frequently setting standards, conducting research, and innovating models of interest to nurses internationally. However, through the ICN Congress and other touchpoints, we mutually share information and nurture ideas. So while ANA staff members will make 26 presentations this year, ranging from ePosters to master classes, they'll also be exchanging knowledge and experiences with nurses worldwide. We're all better for these synergistic collaborations.
Humankind benefits as well. Every single day nurses worldwide make a difference for their patients and the healthcare systems in which they practice. An organization that emphatically and unwaveringly supports such essential providers is important for every single citizen of the globe.

Jennifer Mensik Kennedy,
PhD, MBA, RN, NEA-BC, FAAN, President,
American Nurses Association
American Nurse Journal. 2023; 18(5). Doi: 10.51256/ANJ052322
Photo credit: © 2023 International Council of Nurses (ICN)