What is Nursing?
If you asked 1,000 nurses, you would get 1,000 different answers.  I know because that's what I do for a living – I travel around the country asking, "What is Nursing?"
Maybe this is why our profession is not as respected, understood, and supported by the general public.  A 2010 Gallop Survey of 1,500 thought leaders throughout the country found that nursing has the least amount of influence on healthcare reform and its implementation – even less than patients.  Why? Because they don't know who we are.
The ANA defines nursing with the following:
"Nursing is the protection, promotion, and optimization of health and abilities, prevention of illness and injury, facilitation of healing, alleviation of suffering through the diagnosis and treatment of human response, and advocacy in the care of individuals, families, groups, communities, and populations."
What is your take on the meaning of this definition? 
My opinion is that we have failed to convey the essence of what it means to be a nurse in words the public understands; and in words that we use to describe our profession every day.  We need something short and to the point.  Something that conveys the importance yet diversity of this amazing profession and also flashes a mental picture across our mind's eye…
When you think of a fireman, you get a picture of someone putting out a fire and rescuing sleeping children from a burning building.
When you think of a policeman, you get a picture of a police car chasing the bad guy.
When you think of a nurse…..
Well that depends on where you work as an ICU is nothing like Rehab which is nothing like hospice or public health or…
Do you think nurses understand the impact of this lack of visualization?
No financial support, no ability to staff our units, no nurses in public schools, poor salaries for faculty?
Let's work together to create a poignant and vivid definition that portrays a mental picture every nurse can resonate with so that we can all respond with the same words
What is Nursing?
My friend Gail Latimer started us off! "Nursing is caring for people and populations."
So, what does nursing mean to you?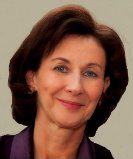 Kathleen Bartholomew, RN, MN, is an internationally recognized patient safety and health culture expert. Kathleen has spoken on leadership, communication, patient safety, and peer relationships to hospital executives and nurse leaders for twenty years.
All of her books come from her passion to understand the stories of nurses.  Her books, "Ending Nurse to Nurse Hostility" and "Speak Your Truth" illuminate our relationships with our peers and physician partners.  She is also co-author of "The Dauntless Nurse" which was written as a communication confidence builder.
Kathleen is also a guest Op Ed writer to the Seattle Times and has been interviewed twice on NPR's "People's Pharmacy". Her Tedx Talk calls for changing our belief system from a hierarchy to equality in order to keep our patients safe – and also explains how disaster thrust her into 'the best profession ever'.
You can also find more information about Kathleen on her website, Twitter, and Facebook.