Given our busy lives, it can be challenging to hold ourselves accountable for our goals—including writing for publication. That's where a writing accountability partner can help. An accountability partnership provides two benefits: It helps you meet your own goals, and it provides you with the opportunity to help someone else meet theirs. As nurses, we love to help people, so this second benefit will likely fuel you with positive energy that you can funnel back into achieving your own goals!
Here are some common questions about writing accountability partnerships.
What do accountability partners do?
As the name implies, accountability partners hold each other accountable. According to Indeed Career Guide, they do this by meeting regularly, communicating frequently, listening closely, offering advice and support, reminding the other of important deadlines, and pointing out negative behaviors.
During meetings, both partners share whether they met goals from the last meeting, how they're feeling about their overall progress, and seek help in resolving issues. The relationship is a two-way street, with each person committed to it. They're both willing to push the other when needed and to hold them accountable for actions they've agreed to take, from sending in a query letter to making revisions after receiving peer review comments.
How do I find an accountability partner?
Journalist Barbara Mantel suggests finding accountability partners through professional associations. For nurses, examples include the American Nurses Association and specialty nursing associations. Join a local chapter to meet potential accountability candidates.
You also might consider asking another member of any professional online groups you belong to and letting colleagues know of your search. Other sources include alumni from your school of nursing, other experts in your field, or past mentors. Finally, if your community has a writers' group, you may find someone there.
One place you probably shouldn't look is among your friends. In an article for Forbes, Clara Capano says it's not always fair to expect friends to hold us accountable. After all, we look to our friends to have fun with. She says to pick someone whom you can trust, be open with, and who will push you when needed. You want someone who can be completely honest and who understands your goals and objectives.
Of course, you also want someone who can be gentle with their feedback. The goal is to support, not to demoralize. Look for someone who's encouraging and who will take the relationship seriously and contribute actively.
Although you probably want a partner who also has a writing goal, you don't have to because you don't typically critique each other's work as part of the partnership—the focus is on accountability. In some cases, partnering with someone with a goal different from yours can be helpful because they can provide another perspective.
You'll want to interview potential partners to ensure a good fit. Indeed suggests the following questions:
What are you looking for in an accountability partner?
Do you believe our goals align?
How do you prefer to communicate?
How do you think you'll benefit from this partnership?
Are you willing to establish and commit to deadlines?
What strategies might you use to meet your goals?
Answers to these questions can provide insight into the value of a potential partnership. For example, if someone prefers to communicate only face-to-face and you prefer a mix of face-to-face and email, you may want to keep looking.
What are tips for a successful partnership?
Here are a few tips to help ensure your accountability partnership is effective.
 Set expectations from the start. Share your goals and objectives with each other and set expectations. For example, Capano says to give the other person permission to push you and to hold you accountable and to be sure that matches with their expectations. Create a time frame. For example, you might have the goal of submitting your article by a certain date. You can then establish interim targets that will help you meet that goal.
Establish a communications plan. The plan should include how often you'll meet and whether meetings will be over the phone, in person, or via an online platform. Decide on meeting length and what topics you'll cover (for example, Was the weekly target met?).
You may want to establish guidelines for sharing, such as dividing a 30-minute meeting into equal parts for each person. On the other hand, you may decide to be more fluid, recognizing that needs will vary from meeting to meeting. Above all, keep the focus on the purpose of the meeting. Don't veer off into discussions about each other's personal lives.
You'll also want to decide on how you want to handle and the frequency of any communication between meetings. Communicating too frequently could cut into your writing time.
Know when to end the partnership. At the start of the partnership, you'll want to give each other permission to end it if it's not working. In fact, you may want to set up specific times when the meeting consists of evaluating the effectiveness of the partnership. It can be difficult to acknowledge when a partnership isn't working, but it's better to move on than waste each other's time. Parting ways provides the opportunity for each of you to find a better fit.
If all goes well, the partnership ends when each person's goal has been met. Then it's time to celebrate!
Not everyone benefits from an accountability partnership. However, you might find it an effective way to advance your publishing goals.
---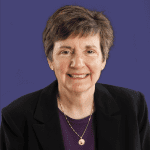 Hi, I'm Cynthia Saver, MS, RN, president of CLS Development, Inc., which provides writing and editing services, and editor of Anatomy of Writing for Publication for Nurses, 4th ed. I'm also past editorial director for American Nurse Journal.
I've been a full-time professional nurse writer and editor for many years, and that doesn't count the writing I did as I fulfilled my nursing roles in clinical, research, education, and management. My passion is helping nurses share their expertise through the written word, including, but not limited to, publication. Writing can be scary and intimidating. I hope to make it less so and to help you develop your writing skills the same way you've developed your nursing skills.
Whether you're considering your first or your 50th publication, want to contribute to your organization's newsletter, or crave to be a better communicator online and in print, I hope you'll find what I write helpful. The nurse publishing colleagues I've learned from over the years (many of whom are contributors to my book) may not be listed by name, but I'm grateful for their willingness to share. In that spirit, I'm looking forward to sharing with you! If you have feedback, feel free to email me at csaver57@gmail.com.
References
Capano C. Accountability works if you do: Five tips for finding the right accountability partner. Forbes. May 21, 2021. forbes.com/sites/forbescoachescouncil/2021/05/21/accountability-works-if-you-do-five-tips-for-finding-the-right-accountability-partner/?sh=7437cb697d6f
Indeed. How to be an effective accountability partner at work. March 21, 2023. indeed.com/career-advice/career-development/accountability-partner
Mantel B. Tips for finding and keeping accountability partners. Association of Health Care Journalists. May 10, 2023. healthjournalism.org/resources-tips-details.php?id=1196