I've written about the problem of predatory journals before, but it remains a persistent issue for authors. First-time authors are particularly vulnerable because they may be unaware of these journals, but experienced authors have been victims as well. Here's what you need to know about predatory journals and how to protect yourself.
Understand the basics
In his excellent book, The Predator Effect. Understanding the Past, Present and Future of Deceptive Academic Journals, Simon Linacre acknowledges the difficulty in creating a universal definition of a predatory journal, but offers this succinct, helpful option:
"Predatory journals are deceptive and often fake, giving the appearance of legitimate peer-reviewed journals and impact academic stakeholders by exploiting the open access model while using misleading tactics to solicit article submissions."
This definition conveys the nature of predatory journals through a few key words: deceptive, exploiting, and misleading. The publishers of these journals aren't interested in quality, they're interested in profit. They charge unsuspecting authors high fees to publish their work, then fail to deliver to both readers and authors, eschewing important editorial tasks such as expert peer review and detailed editing. In some cases, authors don't even know that fees are a condition of publication until after "acceptance" of the article.
Linacre makes an important point in mentioning open access (OA). Unfortunately, some people equate predatory with OA, but that's not the case. When done well, OA allows articles to be more widely available to readers, who don't have to pay to access them. Depending on the model, the articles may be in a digital or institutional repository or in a journal.
"Gold" OA, one of several OA models, is typically funded though article processing charges (APCs). These fees may be paid by the author's institution or through funding for the research project that's being written about. Authors usually retain copyright. In this case, the fee is appropriate because the journal provides high-quality editorial services. Predatory journals may make their articles OA, but they're far different from reputable OA journals.
Avoid the trap
The following strategies can help you avoid falling into the trap of predatory journals:
Publish in journals that you or respected colleagues are familiar with.
Do your homework if you're considering a journal that's new to you. This includes checking to see if it's listed in reputable databases such as
Use the checklist from Think.Check.Submit to evaluate the journal.
Check the "about" section on the journal's website and the journal's author guidelines for factors such as:

An editor and editorial board members who are known in the field
A publisher who's well known
Transparency when it comes to the publication process and any APCs
Adherence to ethical publishing standards.

Beware of overly deferential email solicitations for manuscripts.
Linacre distills the many tips found in a variety of sources into these three:
Check your choice of journals with trusted colleagues, librarians, and senior academics
Ensure all details shared about the journal—such as publisher location, editor affiliation, and citation database claims—check out.
Confirm that the journal is listed in multiple, respected journal databases such as Scopus, Web of Science, Cabell's Journalytics, or the Directory of Open Access journals. (I would add the Directory of Nursing Journals to that list.)
What if…?
What happens if you unknowingly publish in a predatory journal? You can contact the journal and ask for the article to be withdrawn, but it's unlikely that will occur. (If you retained copyright, you can submit a take down notice under the Digital Millennium Copyright Act of 1998, but most predatory journals will have you assign copyright to them before publication.) If you received support from funders or your organization, you'll need to notify them of the situation.
Unfortunately, the article is considered published so you can't simply submit it to another journal. Linacre notes that researchers "try to develop the published research in a different direction and write an entirely new article," for submission to a legitimate journal. You would need to inform editors about the previous predatory journal article.
Don't be a victim
Publishing is meant to be a rewarding experience that benefits patients, nurses, and the profession. Follow the tips in this blog to avoid becoming a victim of predatory publishing, so you can enjoy the satisfaction of sharing your expertise.
---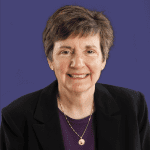 Hi, I'm Cynthia Saver, MS, RN, president of CLS Development, Inc., which provides writing and editing services, and editor of Anatomy of Writing for Publication for Nurses, 4th ed. I'm also past editorial director for American Nurse Journal.
I've been a full-time professional nurse writer and editor for many years, and that doesn't count the writing I did as I fulfilled my nursing roles in clinical, research, education, and management. My passion is helping nurses share their expertise through the written word, including, but not limited to, publication. Writing can be scary and intimidating. I hope to make it less so and to help you develop your writing skills the same way you've developed your nursing skills.
Whether you're considering your first or your 50th publication, want to contribute to your organization's newsletter, or crave to be a better communicator online and in print, I hope you'll find what I write helpful. The nurse publishing colleagues I've learned from over the years (many of whom are contributors to my book) may not be listed by name, but I'm grateful for their willingness to share. In that spirit, I'm looking forward to sharing with you! If you have feedback, feel free to email me at csaver57@gmail.com.
References
Cornell University Library. Understanding and avoiding predatory publishing: Predatory publishing FAQs. December 11, 2020. guides.library.cornell.edu/predatorypublishing/faq
Linacre S. The Predator Effect. Understanding the Past, Present and Future of Deceptive Academic Journals. Against the Grain, LLC; 2022.
Saver C. How to select and query a publication. In: Saver C. Anatomy of Writing for Publication for Nurses. 4th ed. Indianapolis, IN: Sigma Theta Tau International; 2021; 31-47.