Today, there are over 15 million confirmed cases of COVID-19 and over 624,000 deaths worldwide. In the U.S., the country with the most cases, there have been almost 4 million confirmed cases and more than 143,000 deaths—numbers which, for several reasons, are thought to be wildly underreported. Many people around the world have been told to stay at home. Schools, workplaces, and places of worship have been closed. Non-COVID-19 related healthcare was at a near standstill, and now only slowly opening up again.
Our generation has never experienced a pandemic before, and the uncertainty, stress, anxiety, loss, and isolation are affecting many people's mental health. In addition, racism and police brutality and murder, and protests stemming from the murder of George Floyd, have pushed many people to the streets causing them to jeopardize their health and, possibly, their lives from the coronavirus. The stress of the pandemic and of systemic racism is causing sleep problems, depression, increased despair and poor mental health, and perhaps, increased death by suicide. One study showed that the police killings of unarmed Black persons had a significant negative effect on the mental health Black persons in general, especially the first three months after the killings. And, since the start of the pandemic a study of 2,000 workers from the U.S., Australia, the UK, France, Germany, New Zealand, and Singapore, during the months of March and April, found that two out of five respondents said their overall mental health had deteriorated. A Mental Health America survey found that there was an increase in screening for anxiety by 19% in the first two weeks in February and 12% in the first two weeks in March. And, systemic racism has implications for mental health too. A systematic review of 138 studies found that self-reported racism had a negative impact on mental health outcomes. There is a lot of suffering and stress throughout our world. And the emotional health of our patients and their families should not be forgotten.
And, let's also remember the health of health care providers and other essential workers.
To the caregivers who work under pressure, it is important for them to know that it is normal to feel this way. The stress and feelings associated with this scenery doesn't mean that they're unable to do their jobs or that they are weak. Managing their mental health and psychosocial wellbeing during this pandemic is the key. If not, how can they help patients and families?
They are crucial to gathering information from the patients about reactions related to the pandemic such as anxiety and stress, beyond sadness, fear, loneliness and anger.  By understanding their mental health status and offering the basic emotional support, they can make important contributions in coping with the repercussions of the COVID-19. These contributions involve psychological interventions during the pandemic to minimize negative implications and promote mental health, as well as in the future, when they will need to readapt and get along with loss and transformations.
Here are some tips for what all caregivers can do to support their patients' emotional and mental health:
For patients, especially those who are socially isolated — they can become anxious, stressed, angry, agitated — away from everything and everyone during the stay-at-home orders and social distancing. Offering emotional support through their family members and healthcare providers can provide relief of their negative emotions.
Share simple facts about what is happening with precise and clear information related to risk reduction and infection in comprehensible words for those who have barriers in understanding. Repeat the information when needed.
Encourage persons to stay in touch with friends, relatives and others that are part of their lives, even if it has to happen through social media, email, phone and video calls, etc.
During this time of extreme stress, be aware about their feelings. They should try to be involved in some kind of health activity and relaxation exercises. Physical activity, good quality and quantity of sleep and a healthy diet can also help to relieve the stress.
All of our patients and their families need emotional and mental health support through the pandemic, and the societal unrest because of systemic racism. One way to provide support is through real anti-racist work in our organizations, and as Jude Mary Cénat points out in a recent Lancet article, it's not enough to be non-racist or transcultural, but health care providers including nurses need to be anti-racist.
Hopefully telehealth will remain post-COVID-19, increasing access to care for all. Telehealth can also help reduce the stigma of seeking care for emotional distress or mental illness, since treatment is accessed from the privacy of home. Patients with existing mental health and substance misuse problems will need more active strategies such as referral to psychiatric specialists for care and treatment. And, not all families have access to computers, internet, and video cameras, so this must be considered and addressed.
During the pandemic, it is crucial that we pay as much attention to mental health as we do other health concerns. With no clear end in sight for coronavirus, the mental health of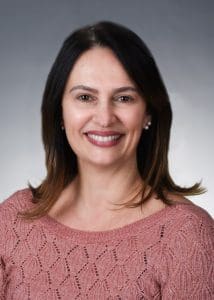 patients cannot rest on the backburner. It is a priority and if treated as so, can be a saving grace during this unprecedented time.
Vivian Schutz, PhD, MBA, RN is an assistant professor at the University of Maryland at Baltimore School of Nursing.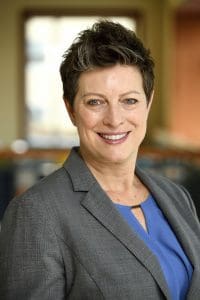 Mona Shattell, PhD, RN, FAAN is Associate Dean for Faculty Development and Isabel Hampton Robb Distinguished Scholar in the Johns Hopkins School of Nursing in Baltimore. She also holds a joint appointment in the Johns Hopkins Bloomberg School of Public Health, in the Department of Environmental Health and Engineering. She is the Editor of the Journal of Psychosocial Nursing and Mental Health Services, and the author of more than 130 journal articles and book chapters. She is an active social media user, content developer, and public thought leader. She has published op-eds in the New York Times, The Atlantic, Health Affairs Blog, Huffington Post, PBS, and others.