In America and in many parts of the world, June is celebrated as LGBTQ+ Pride Month, a celebration of the Stonewall uprising in the early hours of June 28, 1969, signaling the gay liberation movement. The first time I saw the phrase gay pride, I didn't quite understand its loaded meaning. I grew up thinking, one takes pride for having achieved something or mastered a skill, not for something I did nothing to become, such as being born gay or lesbian. The University of California San Francisco's LGBT Resource Center explains that LGBTQ+ pride and its attendant symbolism (for example, the everchanging flag of colors), is an "integral cultural concept within the Lesbian, Gay, Bisexual, Transgender, Queer, Intersex (LGBTQI) community, representing solidarity, collectivity, and identity, as well as resistance to discrimination and violence." From a healthcare perspective, the idea of taking pride in living authentic lives is closely tied with positive self-esteem and better self-care—for both the patient and the provider. The opposite also is true: Shame and social stigma can lead to negative, at times catastrophic, health outcomes. As a nurse, I take pride in the ongoing work of nurses who have and continue to address the healthcare disparities in LGBTQ+ communities.
Backward glances
Historical commemoration invariably leads to reminding ourselves of famous people in history. For decades, pundits have posthumously outed Florence Nightingale as a lesbian, though historians have never found definitive evidence. Other notable American LGBTQ+ nurses in history include the visiting nurse pioneer Lillian Wald, the founder of the Henry Street Settlement in New York City, and Walt Whitman, who served as a nurse during the Civil War. I mention these well-known historical figures to highlight the rich heritage of the intersection of nursing and LGBQT+ identities. In his 2016 Black History Month address, President Obama said the celebration "… shouldn't be treated as though it is somehow separate from our collective American history or somehow just boiled down to a compilation of greatest hits…"
I couldn't agree more. The history of American nursing mirrors the overall history of the United States. When the American Nurses Association (ANA) issued the Racial Reckoning Statement in 2022, acknowledging its past actions that have negatively impacted nurses of color and perpetuated systemic racism, I couldn't help but think that many nurses of color also identify as LGBTQ+.
About 15 years ago, I submitted an article, a reflective essay, to a leading nursing journal. The theme of the essay was therapeutic communication, and I paraphrased Oscar Wilde and wrote that "conversation is the essence of human bonds." One of the reviewers sassily wrote that it wasn't appropriate to quote Oscar Wilde in a nursing journal. Can you imagine?
I recently read that from 1973 to the early 1980s there was an association called The Gay Nurses Alliance, founded by E. Carolyn Innes and G. David Waldron. The group was the first of its kind to advocate for what is now considered inclusive care for patients and safe working environments for LGBTQ+ staff. Ironically, the group disbanded just as the AIDS epidemic was about to reach the apex of its human toll. The reason cited for the group's dissolution was lack of membership involvement. Is it possible that the group's core membership was being lost to the AIDS epidemic? I can only speculate. But many nurses continued to advocate for compassionate and dignified care—essentially end-of-life care—at the height of the AIDS crisis. The documentary films 5B and We Were Here honor the courageous work of nurses and other members of the healthcare teams who built from scratch what we now call evidence-based care for LGBTQ+ patients and their loved ones. I highly recommend that every nurse and those aspiring to be one watch these films and imagine the extraordinary power of nursing in the most extraordinary of times, under the specter of a different pandemic.
The optimistic future
The increasing satisfaction of Americans with the acceptance of gays and lesbians is eclipsed by the growing anti-LGBTQ legislation in various states. I wonder what it's like to teach LGBTQ+ patient-centered care in a state where DEI (diversity, equity, inclusion) is a dirty word? Thirteen years after nursing experts on LGBTQ+ health declared the nursing profession's silence on the topic, plenty of research and publications have been produced by nursing scholars. Key nursing stakeholders such as the American Nurses (ANA) and the American Academy of Nursing (AAN) have issued policy statements supporting LGBQT+ equality. But even without any academic knowledge of these lofty and often highly curated declarations, I'm optimistic that the multitude of nurses out there translate the rhetoric to reality because of intrinsic or learned compassion and care to do what's right.
LGBTQ+ health disparities ultimately lead to cardiovascular disease and mental health issues; these need to be integrated into the core nursing curriculum, not isolated as a special interest topic. Healthcare staff need to be supported in gaining and sustaining their competencies in caring for diverse populations. The ubiquitous online learning modules where one can mindlessly click the next page without any semblance of engagement to what is on the screen on important topics such as sexual harassment and LGBTQ+ cultural competency should be dispensed of in favor of authentic in-person skill training that builds empathy, not impatience.
There are countless historic and current LGBTQ+ nurses and allies who have made it their credo to advocate for patient-centered care at the bedside, in real time. These are nurses who understand that listening to LGBTQ+ patients and answering their call bell promptly are just as important as using the patient's correct pronoun. I would like to believe that the very nature of nursing education itself, done correctly, has the ability to dispel our implicit biases against sexual and gender minorities. I hope I'm right.
---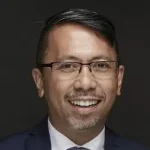 Fidelindo Lim, DNP, CCRN, FAAN is a Clinical Associate Professor, New York University Meyers College of Nursing.