Understanding the problems of living and dying.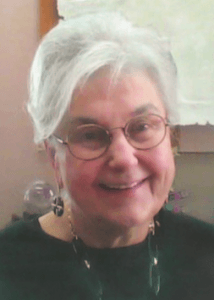 A number of years ago, I was caring for a woman who had acute leukemia. She was being given one of the new, experimental che­mo­therapeutic agents. She was in constant pain and frequently asked to be allowed to die. One afternoon she regurgitated and aspirated some coffee ground material. I was ready to let her die quickly, but by choking to death? I would like to tell you that she died peacefully, but I can't. To my knowledge, the best I could do was ease her suffering a bit.
People, and particularly people in healthcare, are struggling with a dilemma: Who is to choose how and when someone is to die? As our ability to prolong life increases, the problem grows. The ancient biblical imperative is to choose life, but the contemporary dilemma is: Under all circumstances?
Whether we want to or not, each of us will confront this issue in clinical practice. I don't pretend to know the answer (in fact, I think that probably no one answer exists), nor do I presume to tell you what to do. However, this I believe: We all stand accountable for the decisions we make and the actions we take. Each human being—each moral agent—must answer for what she or he does. To be sure, we work in teams; we are interdependent. However, no one of us is more qualified than any other to make unilateral decisions about death for someone else. And no one of us has the moral authority to force someone else to do something she or he sincerely believes is wrong.
In 1919, the noted American jurist Harlan Fiske Stone put it this way: "…liberty of conscience has a moral and social value which makes it worthy of preservation at the hands of the state. So deep is its significance and so vital, indeed, is it to the integrity of man's moral and spiritual nature that nothing short of the self-preservation of the state should warrant its violation; and it may well be questioned whether the state which preserves its life by a settled policy of violation of the conscience of the individual will not, in fact, lose it by the same process." Thus, legal space was created for conscientious objectors to military service even in times of war.
Please note that I'm not advocating moral chaos or promoting mass insubordination, nor am I suggesting we should ignore a patient's clearly expressed wishes. I'm merely suggesting that, within civilized limits, institutional policies should provide some moral space for nurses.
Ethicist Paul Ramsey said that "…moral persons need social space. Otherwise, outward behavior and job descriptions will drive professional, moral, and religious ideals or beliefs into irrelevant inwardness, and personal integrity will be destroyed."
We need to have a genuine conversation with one another. This is a plural and changing world. If we are to participate in it humanely, we must exchange words we can all understand. Integrity, for instance. Pain and the desire for surcease—we understand that, too. I don't have the answers to this dilemma, but I do know that unless we preserve our own integrity, answers never will be found. The real battleground isn't in boardrooms or courtrooms, but rather on hospital units and in solitary hearts among the people who have altogether too intimate a familiarity with the problems of living and dying.

– Leah Curtin, RN, ScD(h), FAAN, Executive Editor, Professional Outreach, American Nurse Journal