Our consultant team was hired to observe rounding by residents, nurses, and physicians in an intensive care pediatric unit. The rounds were progressing smoothly as staff followed a similar pattern of stating the patient's name, days of care, and diagnosis. But about eight patients into rounds, the resident veered from the pattern and started talking about "Joey." There was no diagnosis or days of care mentioned for this infant who was on a vent and feeding tube.
In the debrief I asked, "Could you please tell me the length of stay and diagnosis for Joey?" After a pause, the physician explained that the patient had "anencephaly" and that he had been in their care for "about 500 days."
I was shocked. "So, he doesn't have a brain and you are keeping him alive until…," I stammered.
"Until a cure is found," he replied tersely.
"How much does it cost to care for this child for a year?" I asked.
"About a million dollars," he answered, then turned abruptly to end the conversation.
What happened here?
I define workplace culture as "Everyone knows it. Nobody says it out loud. And it isn't written down anywhere." And I had broken one of these cardinal rules. I had said out loud what this team had accepted as normal—and my voice challenged their reality. I was asked never to return.
The dangers of speaking your truth are real. On May 15, 2022, five registered nurses on an ortho-neuro-trauma unit refused to take on an eighth patient, citing safety concerns. Later, a DAISY award winning nurse who spoke up in the media about staffing challenges was fired. In my research, over 95% of nurses do not speak their truth and the main cause is "fear of retaliation." But with every voice that stands up for their patients, this statistic is changing. Some nurses speak up by leaving. Some speak up and are asked to leave. Some get physically sick because they can't do either.
How do you know?
Our ethical obligation to protect our patients comes down to one question: "If the patient was the person you loved most in this world, would you say something?" When you ask this question, you will not only know what to do, you will be a part of the movement to reclaim our ethical foundation.
As our "system" spirals out of control, stories rise to the surface daily. Physicians are not exempt. Just last month, according to a conversation I had with a Wyoming organization's CNO, an orthopedic surgeon was pressured to "Do more amputations than education for diabetes because the amputations cost $22,000 and we can only bill $200 for education." So far, the only person he confided in was this CNO. What should he do? Say it out loud.
Stories build social movements
I used to feel ashamed about being fired. But this experience taught me how powerfully culture shapes behaviors and what is required to create change: the truth. As Marshall Ganz said in his IHI speech years ago, "Stories build social movements." Every single story is important. It is YOUR story that will build the momentum needed to change healthcare from a business to a service.  #sayitoutloud #speakyourtruth #saysomething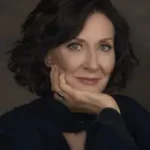 Kathleen Bartholomew, RN, MN, is an internationally recognized patient safety and health culture expert. Kathleen has spoken on leadership, communication, patient safety, and peer relationships to hospital executives and nurse leaders for twenty years.
All of her books come from her passion to understand the stories of nurses.  Her books, "Ending Nurse to Nurse Hostility" and "Speak Your Truth" illuminate our relationships with our peers and physician partners.  She is also co-author of "The Dauntless Nurse" which was written as a communication confidence builder.
Kathleen is also a guest Op Ed writer to the Seattle Times and has been interviewed twice on NPR's "People's Pharmacy". Her Tedx Talk calls for changing our belief system from a hierarchy to equality in order to keep our patients safe – and also explains how disaster thrust her into 'the best profession ever'.
You can also find more information about Kathleen on her website, Twitter, and Facebook.