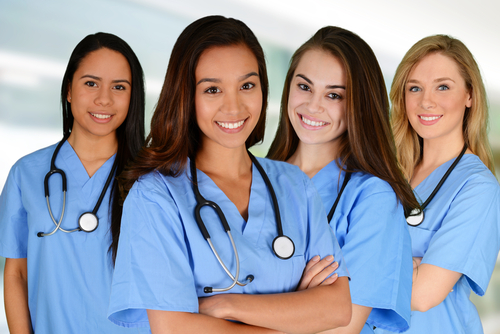 Women make up 80% of healthcare workers but only 11% of healthcare CEOs. And data on gender inequity in healthcare professions show "an entrenched culture of harassment." With that data in hand, Time's Up is turning its attention to healthcare, with these founding principles:
Sexual harassment and gender inequity have no place in the healthcare workplace.
Every employee should have equitable opportunity, support, and compensation.
We cannot address a problem without understanding its scope and impact.
Time's Up Healthcare is composed of 50 founding members and 13 senior advisors, and it's supported by several professional groups, including the American Nurses Association, the American Medical Women's Association, and the Service Employees International Union. Among the group's many goals is to highlight the damage caused by sexual harassment, misconduct, and gender inequity to ensure a safe workplace for everyone. The focus will be broad, and include educational institutions, residency and preceptor programs, and all levels of management and administration.
A message from our partners
Your Unique Role as a Nurse in Parkinson's Care
As a nurse, you are uniquely positioned to facilitate optimal care for the person with Parkinson's disease and their family. No matter the care setting, nurses help develop individualized treatment plans and aid in coordinating other healthcare providers to meet the needs of the patient.
When caring for a person with Parkinson's, you may be surprised that your role encompasses many skill sets, in particular as an educator-advocate, clinical care coach, counselor-family advisor and even a case manager at times.
Learn more about the unique role you play in Parkinson's care by enrolling in the Parkinson's Foundation accredited online Nurse Course. This multi module course is designed by leading nurse specialists to address the latest in current treatment of the disease.
The Parkinson's Foundation is please to extend a 10% discount for nurses (through April 30, 2020) who register with code ANA to earn up to ten Continuing Education Units (CEUs) from the nurse course.  Ensure better care for people living with Parkinson's disease by enrolling today.