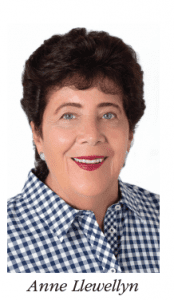 Case management is an advanced practice specialty area that allows nurses to work to the top of their license as they help people navigate the healthcare system. Case managers work for health systems on the inpatient side of healthcare, in managed care organizations on the payer side, and in various settings in the growing post-acute industry. Case managers also are being embedded into physician practices, home health agencies, behavioral health clinics, workers compensation settings, and long-term care facilities. The goal is to meet the person where they are to improve care quality, identify problems, and reduce healthcare costs.
Characteristics needed. Case managers need to have a strong clinical background and strong negotiation and change management skills. They also should be assertive patient advocates.
Rewards. Because case managers are found in every aspect of the healthcare system, nurses can find the area of practice that's most fulfilling for them personally and professionally.
Challenges. The biggest challenge for nurses who want to move into this field is breaking into it. If you're interested, take courses to help you learn about the fundamentals of the practice and become familiar with the role and function of the role.
Education requirements. A bachelor's degree in nursing is the entry point. Nurse case managers are licensed in the state where they live; those in states covered by the Nurse Licensure Compact have an advantage in some areas as they can work across state lines. Most nurse case managers seek national certification after they've worked in the specialty for a few years.
Professional associations. The Case Management Society of America (CMSA) is the oldest and largest organization designed to meet the needs of all case management professionals. CMSA developed the case management standards of practice that all case managers are held to. Case managers also can join specialty organizations depending on their interests; for example, if you specialize in managed care, you can join the American Association of Managed Care Nurses.
Bottom line. "Case management has allowed me to see how resilient people are when they have support, education, and the resources to take care of themselves despite devastating conditions. It taught me that life is precious."
Anne Llewellyn has been a certified case manager for over 30 years. She has worked in various settings and is currently working as an independent nurse advocate (nursesadvocates.com).