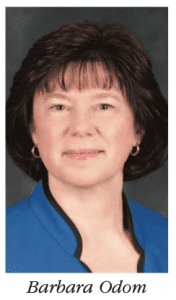 Dialysis nurses administer kidney replacement therapy treatments needed by patients who have either end-stage kidney disease or acute kidney injury. Therapy can be provided in outpatient settings (for example in-center or at-home hemodialysis or peritoneal dialysis) or acute-care settings where dialysis nurses may administer or coordinate hemodialysis, peritoneal dialysis, continuous renal replacement therapy, or plasmapheresis therapies.
Characteristics needed. Dialysis nurses must be self-directed (both with tasks and the pursuit of knowledge), compassionate, and passionate about improving patientoutcomes and quality of life. In addition, they must be able to work well with individuals from a variety of backgrounds and function well as a vital team member or leader.
Rewards. Providing holistic care to a population of patients dealing with a complex condition can be very rewarding. Dialysis nurses have the privilege of sharing both the joys and sorrows of the patients they work with on a regular basis, which allows for a strong, family-like bond. In acute-care settings, dialysis nurses have the opportunity to comfort and encourage those struggling to understand and manage a complex illness and a sudden change in health status.
Challenges. Compassion fatigue can be a challenge when working with the chronicity of end-stage renal disease. For dialysis nurses working in acute-care settings, taking call is the greatest challenge.
Education requirements. Nurses with varying levels of nursing education will find exciting and challenging career options within the different dialysis settings (outpatient clinics, hospital dialysis services, chronic kidney care clinics, nursing schools, or kidney-based medical equipment companies).
Professional associations. Three associations are particularly helpful for dialysis nurses: American Nephrology Nursing Association (ANNA), National Kidney Foundation, and Hemodialysis International. ANNA publishes Nephrology Nursing Journal and offers education programs, including online options and live events.
Bottom line. "Dialysis nursing is exciting and rewarding, and has many different career paths."
Barbara Odom is an acute dialysis nurse and a director for the ANNA.