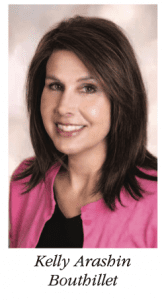 Nurse practitioners (NPs), one of the four advanced practice registered nurse roles, focus on the diagnosis and management of acute and chronic health conditions across a variety of care settings. NPs provide patient-centric care and emphasize strategies to prevent disease and promote health.
Characteristics needed. Successful NPs have excellent critical thinking and problem-solving abilities and a commitment to lifelong learning.
Rewards. The rewards of being an NP are many and likely very personal to each NP. For me, making connections and building relationships with my patients is the most rewarding. NPs can become a part of patients' lives.
Challenges. Currently the biggest challenge is the lack of full practice authority and standard practice regulations across the nation. Variability exists among states, with some having restrictions that limit NPs' ability to practice to the full extent of their education; others states are less restrictive and allow NPs to practice without physician oversight.
Education requirements. NPs must complete additional education beyond their initial pre-licensure and baccalaureate nurse education. Entry into NP practice requires a master's or doctorate degree and successful completion of a national board certification exam.
Professional associations. Several professional nursing associations support NPs, including the American Nurses Association, American Association of Nurse Practitioners, and American Association of Critical-Care Nurses. In addition, specialty organizations support NPs who work in pediatric and women's health. Many of these associations offer journals and educational opportunities.
Bottom line. "Being an NP is an amazing responsibility; it allows me to serve and be a partner in the health of individuals and the community in which I live."
Kelly Arashin Bouthillet is a nurse practitioner who works at Hilton Head Island Fire/Rescue and as a hospitalist NP at Hilton Head Regional Healthcare in South Carolina. She is also adjunct nursing faculty at the University of South Carolina, Beaufort.