How do we address the nurse staffing dilemma amid the nursing shortage?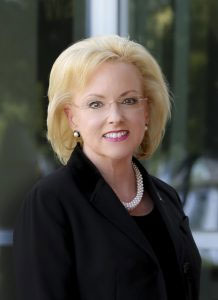 So much has been written about the nursing shortage and staffing issues that unraveling it boggles the mind. Healthcare delivery complexity makes focusing on individual problems and finding simple solutions seem impossible. Perhaps we should consider these gnarly problems in the same way we think about clothing styles: Wait long enough and old becomes new again.
I'm thinking about a popular decades-old model of nurse staffing, as well as how healthcare currently manages the growing physician shortage: Physician assistants and advanced prac­tice RNs supporting the delivery infrastructure and providing an alternative to the services that physicians provide in all settings. Can we find implications for nursing?
We all need to understand that the nursing shortage won't be solved any time soon. Getting to optimal nurse-to-patient ratios will prove difficult to implement if we don't have enough nurses to meet those standards, so how about team nursing? First, we need to create a staffing model that includes new team members who can supplement and support direct care nurses. In any given environment—within a nursing unit, department, or clinic—we must ask ourselves what duties are essential to RNs, and what duties can support staff perform as part of that nurse's team? Can we create or augment existing clinical roles so that more nursing functions can be ably carried out by less-skilled but well-trained support staff?
Consider the potential parallels learned from the physician shortage—nursing assistants based on the model for physician assistants and advanced practice medical assistants. Time is of the essence. We must find acceptable short-term and long-term solutions to a nursing shortage that will get worse long before it gets better. We need out-of-the-box solutions. Technologies, including artificial intelligence, are proposed as support systems for essential nursing care delivery, but we don't have time to wait for them to become established. We need easy-to-implement, short-term solutions now.
I'm not suggesting that the surrogate support model, a version of the old team nursing model, is the solution. Rather, I'm saying that we may have to look back to look forward and move us through the current crisis. Fortunately, the Nurse Staffing Task Force has developed comprehensive recommendations and actions to elaborate on previously identified imper­atives (bit.ly/3JhofpU). New care models are being developed and tested, and 18 states have either passed or proposed legislation to address current critical staffing needs. Solutions are coming, but for now, addressing the nurse staffing dilemma amid the current shortage may come from nursing's past.

Lillee Gelinas, DNP, RN, CPPS, FAAN
Editor-in-Chief
American Nurse Journal. 2022; 17(12). Doi: 10.51256/ANJ122204