In nursing and healthcare, there's nothing quite like an inspired and inspiring nurse leader. Organizations live and die at the hands of those who hold the reins, and when a truly transformational leader is at the helm, powerful things can happen. However, it's not just those with a title who actually lead organizations. If you're someone who carries a deep desire to be a nurse leader yourself, there's a secret that you should probably be aware of: you already are.
A Leader in Every Sense
As we've all likely experienced throughout our careers as nurses, not everyone who ends up in leadership is cut out for it, while many who never actually fill the official shoes of leadership are true leaders in every sense of the word—in contrast to what it says on their badge.
It should come as no surprise that ineffectual healthcare leaders abound. The leadership skills that most of us learn in undergraduate nursing studies aren't necessarily up to the task once we come face to face with the complexities of 21st century healthcare. And although graduate and post-graduate leadership education can be a powerful source of strategies and approaches, not every real-world nurse leader has the benefit of such educational opportunities, and some simply learn by doing.
One thing that every nurse should understand is this: If you want to be a leader, the best way to accomplish that goal is from the place where you find yourself. A title (charge nurse, nurse manager, nurse supervisor, CNO, etc.) confers a certain amount of gravitas and official recognition, but it's the small everyday acts from which true nursing leadership spring. In fact, the day you became a nurse you also became a de facto leader. Opportunities to demonstrate that leadership exist all around you.
Lead From Where You Are
If you notice that a particular practice within your team isn't current with the latest evidence, you can demonstrate leadership by bringing articles and the most recent research to your next clinical meeting. Then share your observations and a possible solution.
Let's say your unit is tyrannically ruled by a seasoned nurse who also happens to be a bully. She's obviously an excellent clinician, but even the administration seems afraid of her. The next time you witness her intimidating a fellow nurse, you could say, "We don't behave like that on this unit. You're being abusive, and that type of behavior won't be tolerated." You then document what happened, have witnesses sign your documentation, and you warn the bully that she's being watched. Your courage empowers others, and soon almost everyone is documenting what they see. After several months, you present your findings to the administration and they have no choice but to address the situation.
Leading from where you are means that you're invested in your workplace and you strive to make it better. You consistently seek out opportunities to sharpen practice, increase safety, improve outcomes, and boost morale. And although you work as a nurse to earn a paycheck and support your family, your work has deeper meaning. You're dedicated to what you do, the patients you serve, and the colleagues with whom you work. You want the best for everyone, and when you notice ways in which things could be better, you're not afraid to talk about it and offer potential solutions. This is leadership in action.
Embrace Your Inner Leader
Having a title as a nurse leader can be a boost to your resume and give you an advantage in the job market. Having served as charge nurse, supervisor, or manager can increase your earning power and afford you employment opportunities that might otherwise be more difficult to access. And while jockeying for more pay and responsibility may not be on your career radar at the moment, there's no time like the present to build your skills.
The path to official nurse leadership frequently lies in your ability to demonstrate leadership before you earn a title. The examples above are only a handful of scenarios where your leadership abilities might be put into action and yield positive results.
If you wish to be seen as a leader, you must show your abilities so that the story of your leadership can be told. When you apply for a promotion or a leadership position, being able to articulate what makes you an effective leader is a specific part of the strategy that can translate into getting the job.
Let's face it. Nurses are born leaders. The public trusts us, we're the veritable backbone and lifeblood of the healthcare system, and when push comes to shove, we readily take the reins. When a fellow shopper collapses in the mall, we no doubt rush to their side, assess the situation, and take charge. If you were on a cruise and there was an outbreak of a communicable disease, would you be the one to stand on the sidelines? Not at all. You'd doubtless be the one to pitch in and help as much as you could. And in the workplace, the story is very much the same: If things go haywire or something needs attention, your natural leadership skills inevitably kick in and you're right there in the mix, helping to make things right.
Embrace your inner leader, activate your leadership qualities, practice your leadership skills, and be the nurse leader you're meant to be.
---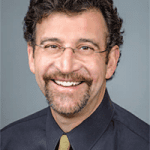 Keith Carlson, BSN, RN, NC-BC is a holistic career coach for nurses, award-winning nurse blogger, writer, podcaster, speaker, and author.
With two decades of nursing experience, Keith understands the issues faced by 21st-century nurses. Keith's podcast, The Nurse Keith Show, offers inspiration and practical support to nurses seeking to create meaningful lives and careers.
Keith's message of savvy career management reaches nurses worldwide and he can be found on social media, as well as at NurseKeith.com.
The views and opinions expressed by My Nurse Influencer contributors are those of the author and do not necessarily reflect the opinions or recommendations of the American Nurses Association, the Editorial Advisory Board members, or the Publisher, Editors and staff of American Nurse Journal. These are opinion pieces and are not peer reviewed.