The world recognizes our crucial role.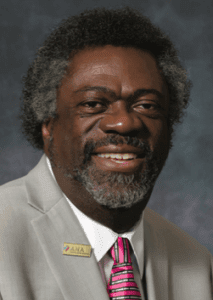 We're now 7 months into the Year of the Nurse, the worldwide initiative designed to honor and recognize the significant contributions nurses make every day. And although most "celebratory" plans have been put on hold, nurses' contributions to patient care and public health efforts over these past few months have been widely recognized.
The media have reported countless stories about frontline nurses providing critical care under extreme circumstances and others volunteering to help in any way they can. Across the nation, people have shown their appreciation for nurses and other healthcare workers by standing outside their doors and cheering at designated times, displaying thank-you signs in the windows of homes and businesses, and driving past healthcare facilities in mini-caravans. Even folks like basketball Hall of Famer Kareem Abdul-Jabbar, singer Jennifer Lopez, professional golfer Rory McIlroy, and talk show host Jimmy Fallon have voiced their gratitude and support.
Although the public will never know everything we do and the varied roles we have, they understand that nurses are crucial to safe, quality care. And they are now witnessing our care, commitment, and compassion on a global stage.
As I write this, circumstances around COVID-19 continue to evolve, but I want to take this time to recognize all nurses in every setting and role and at every experience level during this Year of the Nurse. I'm talking about those directly providing care to COVID-19 patients, engaging in testing and contact tracing, innovating efficient and safe care processes, and addressing food insecurity and access to care among populations made even more vulnerable. Also vital to healthcare are nurses' ongoing roles as educators, researchers, and clinicians in labor and delivery, the operating room, and mental health services, to name a few. Thousands of new nurses have found themselves battling a pandemic while simultaneously trying to master new skills and pro­cesses, and thousands of retired nurses have answered the call to help support staff and embody the saying, "Once a nurse, always a nurse." The list goes on.
I also want to speak to our universal role as advocates. During these past several months, the American Nurses Association (ANA), specialty organizations, and individual nurses have relentlessly advocated for sufficient protective equipment and other infection control and prevention measures to keep patients, communities, and themselves safe. You can read about ANA's activities here, but one effort that I want to point out is our ongoing outreach to the Trump administration. We specifically asked for a key nursing role with the Coronavirus Task Force. We believe having nursing's perspective and knowledge is critical now and as our nation moves forward. We must take what we learn from this pandemic, combine it with our nursing expertise, and advocate for a healthcare system that's safe, equitable, and better prepared for emergent issues. Additionally, we must advocate for our profession, so it continues to be one that many want to join and view as a lasting career.
It's not the Year of the Nurse we envisioned, but nurses' voices are being heard and the world is listening. We always rise to challenges and are critical to the health of our nation every day, every year. I encourage you to share your stories at anayearofthenurse.org and keep our collective advocacy going at RNAction.org.


Ernest J. Grant, PhD, RN, FAAN, President, American Nurses Association