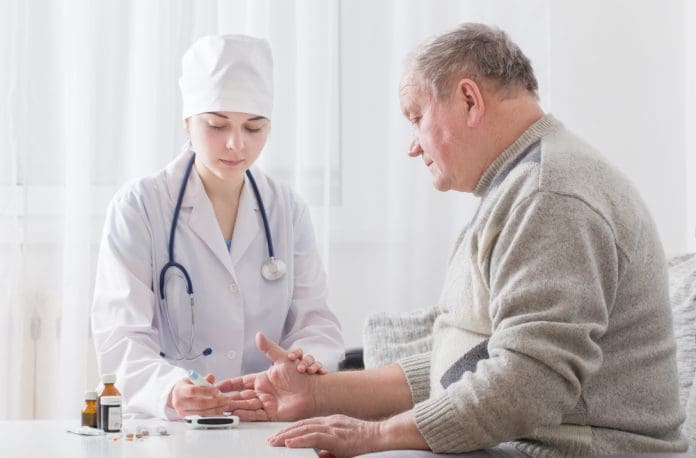 A new article from Healthline reveals a potential change to the diagnosis of diabetes.
Based on a study from Dr. Maria Mercedes Chang Villacreses at the City of Hope's Diabetes and Metabolism Research Institute in California, a shift may be needed in how healthcare providers go about diagnosing type 1 or type 2 diabetes.
One of the most common diagnostic tools for diabetes is the hemoglobin A1C blood test because it doesn't require patients to fast before or after taking it. Based on Dr. Chang Villacreses' research, the A1C test "should not be solely used to determine the prevalence of diabetes," because, based on the results of her study, the A1C test didn't detect diabetes in 73% of patients, who were then later confirmed with the condition after undergoing a glucose tolerance test.
The glucose tolerance test is another tool used to measure the patient's response to glucose, but does require pre- and post-test fasting and a reduction of carbohydrate intake several days after the test.
The study reveals a potential need to update guidelines, or at least more research into how type 1 and type 2 diabetes are diagnosed.
Please read the full Healthline article here, and more about the study here.
Sources:
https://www.healthline.com/health-news/what-blood-test-is-best-for-diagnosing-diabetes?slot_pos=article_2&utm_source=Sailthru%20Email&utm_medium=Email&utm_campaign=diabetes&utm_content=2019-10-17&apid=29731232
https://www.cityofhope.org/breakthroughs/city-of-hope-study-finds-diabetes-a1c-test-misses-most-cases