Words about equality, friendship, and peace must be accompanied by action.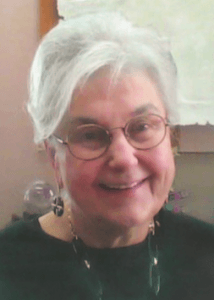 In a country with a history of great oratory, Dr. Martin Luther King, Jr. stands out. His spellbinding 1963 I Have a Dream speech to a huge crowd in Washington, DC, was admired all over the world. In 1964, King won the Nobel Peace prize. In 1968, he was murdered. Shortly before his death, King spoke at a meeting in Memphis about receiving death threats. He said, "Like anybody I would like to live a long life. Longevity has its place. But I am not concerned about that now. I just want to do God's will. And He has allowed me to go up to the mountain. And I've looked over and I've seen the promised land. I may not get there with you, but I want you to know tonight, that we, as a people, will get to the promised land." After his assassination, national protests and even riots followed, and eventually, civil rights legislation. But it wasn't enough.
Mass protests, a few of which turned violent, occurred coast to coast this May. Why did the police in Minneapolis murder George Floyd? Why did Derek Chauvin choose to torture him? Reasons exist, of course, but many of us (members of the white community, including white nurses) claim not to know them. Now, finally, we're forced to look at our racism.
Generation after generation, we've hidden our dark secret. No, my generation didn't buy Black people as slaves to pick cotton. Instead, we underpaid them to do the servant work we didn't want to do. Or we denied them decent places to live, making it all but impossible to get nice little brick homes, too. While more Black people today have succeeded than in the past, this generation—my generation—has ignored the militarization of our police and the corruption of our body politics, which has led to the vast and continuous protests young people are conducting today.
Can we ever really admit that the Black people we chained and sold, the ones to whom we have denied opportunity and hope, really are human without coming face-to-face with our own inhumanity? Maybe this time, watching policeman Derek Chauvin kneel on a Black man's neck until he dies on the street, we'll understand the protests and the deep-seated anger.
Above all, we must not let our personal selves off the hook. Yes, I protested in the 1950s, and even marched in the 1960s. But then I settled back to live a comfortable middle-class life and I did no more. I had other causes that benefitted me directly: equal pay for equal work, feminism, environmentalism—all good causes, but not enough. And I did it without realizing that people of color felt all this worse than I, and all on top of racism. We need to engage in total outreach so that our words about equality, friendship, and peace can be embodied in the entire society. Then the virus that's killing us, the virus of racism, will die out.
Perhaps this generation—the youngest generation, the ones marching in the streets today—will teach us the truth: Racism won't go away until people of all colors are acknowledged as one human race. It will not start with legislation. It will start only when we do.

Leah Curtin, RN, ScD(h), FAAN, Executive Editor, Professional Outreach, American Nurse Journal
Reference
Murphy PP, Young R, Carpenter J. Detroit hospital nurses refuse to work without more help, ordered to leave. CNN. April 8, 2020. cnn.com/2020/04/07/us/detroit-nurses-sinai-grace-coronavirus/index.html