"The first and most important choice a leader makes is the choice to serve, without which one's capacity to lead is severely limited." —Robert Greenleaf, founder of the modern servant leadership movement.
Two awards offered by the American Nurses Foundation exemplify servant leadership principles and the nursing profession's call for nurses to be leaders by serving their communities in profound ways.
The recipients of this year's Jeannine Rivet National Leadership Award—made possible through the United Health Foundation—and the Tim Porter-O'Grady Nurse Leader Award have demonstrated commendable leadership through service as seen in their commitment to the nursing profession and their broader communities.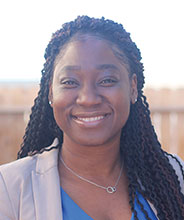 Now in its fourth year, the Jeannine Rivet National Leadership Award enhances community health and healthcare delivery by supporting emerging nurse leaders who integrate their health expertise with new civic and professional opportunities. This year's recipient, Ayomidamope (Ayo) Adebiyi, MSN, APRN, FNP-BC, COHC, CEN, serves as both an occupational health nurse practitioner at University of California, Merced (UC Merced) and a professional health resource for UC Merced management.
Adebiyi also founded Care for the Unreached, a nonprofit community health outreach program in Nigeria that partners with primary health centers in rural communities to provide free prenatal and antenatal health clinics. Adebiyi's hope is that the experience and opportunities afforded because of the Rivet Award will enable her to further advance the mission and services of this organization.
Adebiyi embraces the tie between service and leadership. "I believe that … at the core of nursing is the initial call to serve people, the community, and those around us," she said. "So, a nurse leader should and must always be a servant leader, looking earnestly for an opportunity to bring growth and well-being to the people around them and the community to which they belong." Adebiyi exemplifies all the attributes of a true servant leader and particularly represents the spirit of the Jeannine Rivet National Leadership Award.
The Tim Porter-O'Grady Nurse Leader Award, bestowed for the first time in 2022, recognizes a mid-career nurse with a proven track record for leading a project with national implications for the nursing profession.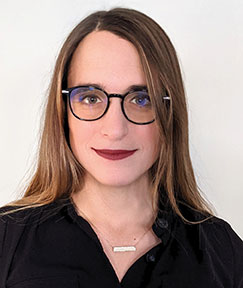 The inaugural recipient, Dallas Ducar, MSN, RN, PMHNP-BC, CNL, serves as founding CEO of Transhealth Northampton, a comprehensive trans healthcare center built to empower trans and gender-diverse adults, children, and families. Ducar holds faculty positions at her alma mater, University of Virginia, and at Columbia University, Northeastern University, and the MGH Institute for Health Professions.
In addition, Ducar serves as a board member for several organizations, among them are LGBTQ Legal Advocates & Defenders; UVA Inclusion, Diversity, Equity & Access Fund; and MGH Department of Psychiatry Center for Diversity.
The theme of leading through service also resonates with Ducar who has a longstanding commitment to serving the queer community. "Serving others within the queer community is one of the greatest privileges," she said. "I've been taught countless times by my patients and team to lead with the heart, and as a result, I continue to fall in love with this work. It is this powerful love that motivates me to work toward a moral vision of the future. The Tim Porter-O'Grady Leadership Award will make it possible to continue to serve others and lead authentically, with profound love."
The American Nurses Foundation is honored to present the Jeannine Rivet National Leadership Award and the Tim Porter-O'Grady Nurse Leader Award and support both Adebiyi and Ducar as they continue their dedicated work on behalf of individual patients and community health.
—Yolanda Walsh is program administrator at the American Nurses Foundation.