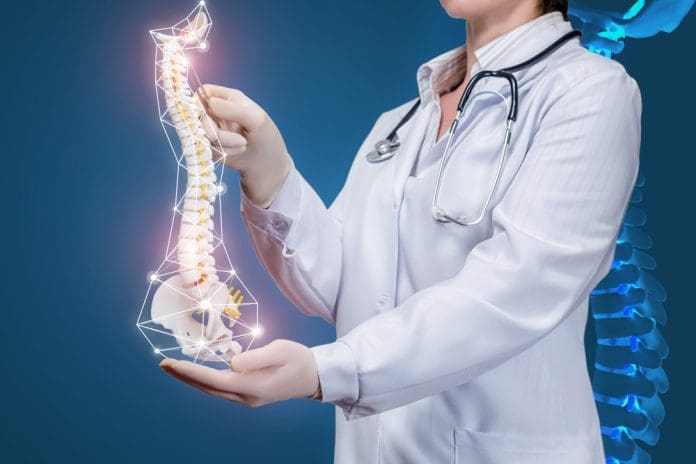 Lack of evidence-based care for spinal cord injuries
In your September article "Cervical spine injuries: Preserving function, improving outcomes," the author describes as "aggressive care" the administration of high-dose corticosteroid therapy within 8 hours of spinal cord injury. However, for many years, I've worked in a Level 1 trauma center with well-known and respected neurosurgeons who don't routinely give steroids to patients with spinal cord injuries. Such therapy is controversial and not supported by clear data or recommendations from medical societies. It should be considered an option rather than an evidence-based standard of care.
Douglas Houghton, ARNP, MSN, CCRN
Miami Beach, FL
Author's response:
I thank Mr. Houghton for raising an important point. He's correct: Corticosteroid administration is currently considered an option for patients with spinal cord injures, and protocols vary across medical centers.The larger issue he raised regards the use of evidence-based practice in neuroscience, particularly for patients with acute spinal cord injuries. Although exciting research has emerged in this area over the past few decades, some of the care we provide continues to be based on historical factors rather than evidence. As in other disciplines, neuroscience practice sometimes rests on a "this-is-how-we've-always-done-it" mentality—not because clinicians are reluctant to use evidence-based care but because so little evidence on regarding spinal cord injury exists. I urge neuroscience researchers and clinicians to begin to collaborate on ways to promote evidence-based neuroscience practice.
Paula R. Sherwood, PhD, RN, CNRN
Debate over a risk assessment tool for venous thromboembolism
In "Protect your patients from venous thromboembolism" (November), the author recommends using a formalized risk assessment tool to determine a hospital patient's risk of venous thromboembolism (VTE). However, using such a tool runs contrary to the recommendations of the American College of Chest Physicians
(ACCP), which has established what many experts consider the gold standard for VTE prophylaxis. This position is best stated in a letter from the ACCP to the National Quality Forum (available at www.qualityforum.org/pdf/projects/vte/AmericanCollegeofChestPhysiciansAppeal.pdf), which notes that decisions based on an inappropriate risk assessment tool may prevent appropriate VTE prophylaxis.
Linda Harrington, PhD, RN, CNS, CPHQ
Associate Professor, Texas Christian University
Clinical Nurse Specialist, Presbyterian Hospital of Plano
Plano, TX
Author's response:
Undoubtedly, evidence gathered from randomized clinical trials is needed to establish the best possible VTE risk assessment tool. But this evidence will take years to amass; in the meantime, using a risk assessment tool such as the one used in my facility can help close the gap between knowledge and action. Healthcare facilities around the country are using—and have published—similar risk assessment tools, and RNs apply patient knowledge as they use this tool. Needless to say, this assessment tool or any other is far from a finished product. As the body of knowledge grows, evidence must be evaluated and incorporated. However, I believe the best reason for using a risk assessment tool lies in the data: At my facility, before we began using a formalized risk assessment tool, VTE incidence during or within 30 days of hospitalization was about 3.5 per 1,000 inpatient admissions. Currently, the rate is approximately 1 per 1,000 admissions.
Mary Date, MSN, RN, CNN
Your Unique Role as a Nurse in Parkinson's Care
The Parkinson's Foundation, in this sponsored content, offer some possible options:
As a nurse, you are uniquely positioned to facilitate optimal care for the person with Parkinson's disease and their family. No matter the care setting, nurses help develop individualized treatment plans and aid in coordinating other healthcare providers to meet the needs of the patient.
When caring for a person with Parkinson's, you may be surprised that your role encompasses many skill sets, in particular as an educator-advocate, clinical care coach, counselor-family advisor and even a case manager at times.
Learn more about the unique role you play in Parkinson's care by enrolling in the Parkinson's Foundation accredited online Nurse Course. This multi module course is designed by leading nurse specialists to address the latest in current treatment of the disease.
The Parkinson's Foundation is please to extend a 10% discount for nurses (through April 30, 2020) who register with code ANA to earn up to ten Continuing Education Units (CEUs) from the nurse course.  Ensure better care for people living with Parkinson's disease by enrolling today.
Bravo for the music therapy article
Your December article, "Tune into the healing power of music," gives a nice overview of the growing field of therapeutic music. I'd like to mention an additional resource for readers interested in this field: The Music for Healing and Transition Program (www.mhtp.org) is a nonprofit educational organization that trains nurses and other healthcare professionals and musicians in the art and science of providing therapeutic music at the bedside to promote healing. Since 1994, we've certified 460 Music Practitioners, and many work in hospitals, hospices, and nursing homes.
Melinda Gardiner, RN, CMP
Executive Director
Music for Healing and Transition Program, Inc.
Hillsdale, NY