By Julie Cullen, Managing Editor, American Nurse Today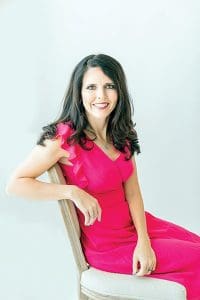 In 2015, Bridgett Spillers, FNP-C, was diagnosed with HER2-positive breast cancer. Bridgett recently shared a bit of her story with American Nurse Today. We specifically wanted to know how her diagnosis and treatment experience may have differed from someone without a healthcare background and what insights she can offer other nurses about caring for patients with breast cancer.
How do you think your experience differed from someone who isn't a healthcare professional?
When I first found my lump, I knew immediately I needed a diagnostic ultrasound. I was working at a clinic that had women's health so I could get an ultrasound that day. Being a nurse practitioner I knew that the lump didn't feel right. Had I not been a nurse, I may have delayed seeing if it was something that might go away, then had to wait for an appointment and wait for an ultrasound to be scheduled. But I also think that being a nurse made me extremely scared. Sometimes too much knowledge can be a curse.
Also, there were many things that I had to take control of. For example, I had a routine echo where my ejection fraction was misread and I wasn't allowed to have my trastuzumab and pertuzumab [breast cancer medications] that day. I knew that could not be right as I was totally asymptomatic. I demanded a re-read, which ended up in a more specific echo and as I presumed my ejection fraction was normal. Had I been a layperson, I wouldn't have questioned this and my entire treatment plan would have been changed. I would have had a delay in treatment, and possibly been on a medication that wasn't unnecessary.
Being a healthcare professional put me at an advantage because I have the medical knowledge to know when something isn't right.
What would you like nurses to know to help them improve the care they provide patients with breast cancer?
Always listen to your patients! When I was going through chemo the second time, on my first round they were supposed to be giving me I.V. diphenhydramine, which I'd never had before. I'm a small person and I tried to tell the nurse that I thought the dose was way too much for me but they said it was routine. I ended up having a reaction so bad that day that my chemo had to be delayed. Bottom line: I didn't want to be the patient who was bucking the system but my gut was telling me it was too much. I wish I had been more adamant because I will never forget what I experienced that day.
And nurses, build up your patient's confidence and be encouraging. When I was initially diagnosed and given a plan, my providers immediately told me I was a survivor and that they were there to help me. Their confidence was infectious and helped me change my attitude. And attitude is key!
I have a little slogan that has helped me along the way: Keep your faith, have hope, and choose joy!