Nurses work hard, and the nature of their labor exposes them to many emotionally-charged situations, strong feelings, moral and ethical dilemmas, and the slings and arrows of being the very lifeblood of healthcare on the front lines.
Nursing professionals are always in the thick of it, whether in the ED, ICU, home health, or school nursing. The 21st century is beset by the woes of chronic conditions that seem to be epidemic, and nurses are at the heart of multi-pronged battles against diabetes, obesity, cardiovascular disease, and the opioid epidemic.
In this complex world, nurses are also tackling climate change, not to mention using their collective voices to advocate for change in their communities and at the legislative level. Nurses directly see the ripple effects of homelessness, human trafficking, and other societal ills. Nurses have infiltrated the United Nations and sit in the United States Congress. As mentioned above, we're in the thick of it.
With such ubiquitous suffering in the world, nurses must be able to appropriately compartmentalize their feelings even as they fight the good fight. Nurses must protect themselves against burnout, compassion fatigue, and secondary trauma, and herein lies one of the greatest challenges for the earnest nurse with a generous heart, personal agency, and the desire to change the world.
Emotional and Relational Intelligence
Being emotionally intelligent means being able to perceive and respond to your own emotions and the emotions of others. Relational intelligence pertains to how you take those perceptions and apply them in actual relationships.
In order to protect themselves from emotional harm and secondary trauma, the nurse must be able to identify how they feel. Living in a mode of constant trauma with one's nervous system at red alert does not lend itself to emotional stability and the tolerance of stress and frustration. Thus, learning to be more emotionally intelligent and responsive to your own relational and emotional needs is paramount.
Emotional Teflon and the Knife's Edge
We've all met nurses who seem completely impervious to the psycho-emotional impact of their work. Such individuals may simply see their job as something that has to be done before they can go home. These nurses don't wear emotional Teflon; rather, they seem to be made of something even denser and impervious than that – cold, hard steel, perhaps? Are such nurses completely jaded and cynical? Perhaps, but they're at the very least emotionally and spiritually shut down.
For the emotionally vulnerable nurse who appears naturally susceptible to overwhelm, compassion fatigue, and burnout, a coating of "emotional Teflon" is called for. Teflon is a human-made material impervious to other substances which simply slide right off without a trace.
Can a nurse protect themselves from the hard realities of healthcare without becoming coarse, cynical, or uncaring? This is not a rhetorical question, and the answer is an unequivocal yes. The nurse who seeks to be caring, compassionate, and nurturing to whomever walks through the door or is carried in on a stretcher has their work cut out for them.
A Strong Vulnerability
Seeing a child die or someone experiencing intractable pain takes its emotional and spiritual toll, and the nurse must be able to remain present without disassociating, completely shutting down, or compartmentalizing to the point where they become robotic.
In the face of suffering, a vulnerable nurse may appropriately cry with patients or their families, hold the hands of those in pain, and otherwise find themselves in situations where the human condition brings some individuals to their breaking point. Through it all, the vulnerable nurse rides the knife's edge between deeply caring and the need for self-protection. This is the work of a spiritual and emotional warrior, work that many others would sooner shun; this is what separates some nurses from the rest of the world.
The nurse who is emotionally highly developed with deep levels of self-understanding and natural empathy is a nurse with a strong vulnerability. This vulnerable nurse can be present for others in their darkest moments and then go home at the end of their shift and hold their children close without having internalized that patient's suffering to an extent that interferes with living their best life; but for some nurses, this feels almost impossible to achieve.
Yes, nurses may sometimes bring their work home, but they can also do the emotional labor that allows them to not allow that suffering to bring them down and destroy them. Nurse burnout, depression, anxiety, traumatic stress, and suicide are real phenomena. If nursing schools and employers would choose to empower nurses to look deeply at themselves, develop more self-understanding, and learn the skills of emotional and spiritual self-protection, the profession would be much better off. Emotional Teflon is not meant to cut the nurse off from their surroundings and the suffering of others; it is one tool of many that allows the nurse to be a compassionate and loving witness while remaining free of secondary trauma.
Each nurse must find their own brand of emotional Teflon and then put it to work. There are a plethora of survival strategies for nurses on the front lines, and emotional Teflon is one technique for both surviving and thriving in the face of the natural course of human suffering. This is the work of the nurse.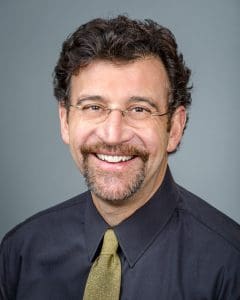 Keith Carlson, BSN, RN, NC-BC is a holistic career coach for nurses, award-winning nurse blogger, writer, podcaster, speaker, and author.
With two decades of nursing experience, Keith understands the issues faced by 21st-century nurses. Keith's podcast, The Nurse Keith Show, offers inspiration and practical support to nurses seeking to create meaningful lives and careers.
Keith's message of savvy career management reaches nurses worldwide and he can be found on social media, as well as at NurseKeith.com.