The ANA Enterprise appointed Oriana Beaudet, DNP, RN, PHN, as vice president of nursing in-novation. She assumed the role on December 2, 2019.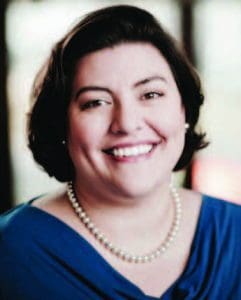 Beaudet will collaborate across the ANA Enterprise to cultivate and disseminate nurse-led innovation that increases the recognition and value of nursing, drives transformational improvements across health-care delivery, and positions nurses as integral partners in consumers' health and healthcare journeys.
Reporting to Chief Operating Officer/Executive Vice President Gregory Dyson, Beaudet will work closely with ANA Enterprise Acting Chief Executive Officer Debbie Hatmaker, PhD, RN, FAAN, and the Enterprise Leadership Team. The innovation work will be achieved through collaborative partner-ships with industry, academia, healthcare systems, and organizations across the United States and internationally.
"In this Enterprise-wide role, I will work with nurses and nursing leaders across our country to develop a strategic national framework for innovation," Beaudet said. "These efforts will include building an inclusive and transparent space to ensure the ability for nurses to lead at all levels of society, thereby transforming practice and the health of people across the continuum of care."
"Nursing has a rich history of creativity and inventing solutions to meet the needs of the people and communities they serve," she continued. "It's my sincere belief that nurses can create solutions to some of the greatest challenges of our time."
Beaudet, who is a Minnesota Organization of Registered Nurses member, has been leading innovative change for more than 15 years through strategic, operational, and change management initiatives for nurses, nursing executives, and health systems look-ing to innovate across their organizations nationally. Most recently she served as vice president of trans-formation with Array Advisors, where she led strategic change management and business development for national health system clients focused on business, technology, and care delivery solutions.