What I learned at the International Council of Nurses Congress 2023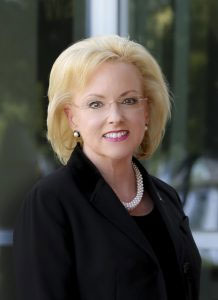 As an experienced healthcare executive and patient safety advocate, my passion lies in creating safer healthcare environments and transforming nursing into a profession capable of meeting the evolving needs of a diverse patient population. Today, I'm turning our collective attention to an issue of mounting importance to the global nursing community, which I learned about at the recent International Council of Nurses (ICN) Congress in Montreal, Quebec: Patient safety in the context of refugee crises.
We're witnessing an unprecedented surge in global refugees, with over 30 million around the world (more than 1.2% of the global population). This staggering figure—which includes significant numbers from the Central African Republic, Somalia, Sudan, the Democratic Republic of Congo, and from the ongoing Rohingya crisis—requires collective healthcare provider action and empathy. The issue isn't merely a crisis of displacement; it's a healthcare crisis, with serious implications for patient safety.
Refugees, forced to flee their homes due to violence, conflict, or persecution, frequently find themselves in temporary settlements with limited access to healthcare services. The scarcity of basic necessities is exacerbated by the ongoing violence and political instability in many source countries, making it increasingly perilous for healthcare organizations to operate. Nurses and other healthcare professionals working in these conditions face unique patient safety challenges, ranging from infectious disease outbreaks to managing chronic illnesses under resource-constrained circumstances.
To meet these challenges head on, we must integrate patient safety science into our approach to refugee health, and it starts with education. Nurses should be equipped with comprehensive knowledge about potential health threats in refugee populations, including communicable diseases, mental health conditions, and the effects of trauma and displacement.
Our responsibility extends to advocating for the provision of basic health needs and the respect of human rights. We also must support programs and initiatives that focus on improving the living conditions of refugees and reducing their vulnerability to health risks.
Nurses are the backbone of any healthcare system, and our commitment to patient safety is unwavering. Whether we're serving our local communities or responding to a global refugee crisis, our mission remains the same: Provide safe, effective, patient-centered, timely, efficient, and equitable care. In the face of the refugee crisis, let us remember these tenets and continue to put our patients' safety front and center.
If we strengthen our bonds as a global nursing community, we can share experiences, learn from each other, and build a more resilient healthcare system capable of responding to the unique challenges posed by refugee crises. The over 6,200 nurses from 145 countries who attended the ICN Congress committed to this year's theme: "Nurses together: A force for global health."
Our dedication to patient safety, combined with our commitment to the welfare of all patients, regardless of their circumstances, reaffirms the vital role nurses play in global health. Let's stand together and ensure that patient safety remains a paramount concern, even amidst the complexity of the world's refugee crises.

Lillee Gelinas, DNP, RN, CPPS, FAAN
Editor-in-Chief
American Nurse Journal. 2023; 18(8). Doi: 10.51256/ANJ082304
Reference
Concern Worldwide US. The 10 largest refugee crises to know in 2023. January 13, 2023. concernusa.org/news/largest-refugee-crises