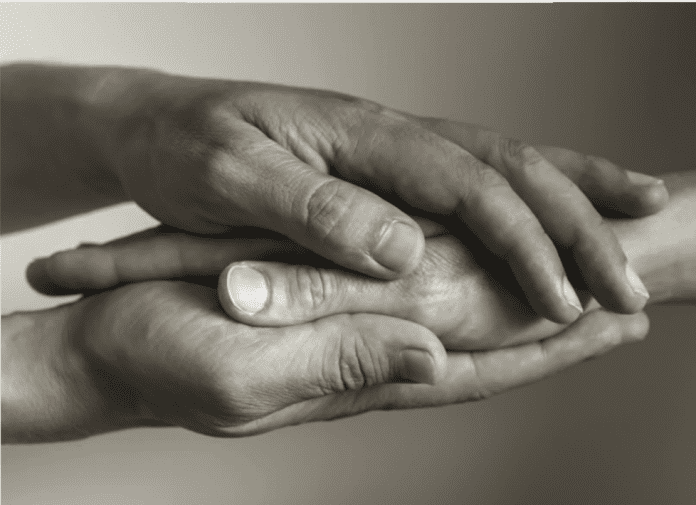 To: Ethics inbox
From: Widowed nurse Subject: Medical aid in dying
I'm an operating room RN who has worked in a hospital environment for over 25 years. Five years ago, my husband died from pancreatic cancer. The diagnosis was a death sentence. He died 4 months later. Watching him waste away and die was excruciating for him, me, and my family. He would have preferred to be relieved of his suffering and taken advantage of medical aid in dying. Does the American Nurses Association (ANA) support aid in dying?
From: ANA Center for Ethics and Human Rights
Nurses recognize that death is part of the natural continuum of life and respect that end-of-life decision making is multifactorial and deeply personal. ANA recently revised the position statement on medical aid in dying (MAID) to describe the nurse's compassionate response to a patient's request for MAID, based on the Code of Ethics for Nurses with Interpretive Statements.
Your Unique Role as a Nurse in Parkinson's Care
The Parkinson's Foundation, in this sponsored content, offer some possible options:
As a nurse, you are uniquely positioned to facilitate optimal care for the person with Parkinson's disease and their family. No matter the care setting, nurses help develop individualized treatment plans and aid in coordinating other healthcare providers to meet the needs of the patient.
When caring for a person with Parkinson's, you may be surprised that your role encompasses many skill sets, in particular as an educator-advocate, clinical care coach, counselor-family advisor and even a case manager at times.
Learn more about the unique role you play in Parkinson's care by enrolling in the Parkinson's Foundation accredited online Nurse Course. This multi module course is designed by leading nurse specialists to address the latest in current treatment of the disease.
The Parkinson's Foundation is please to extend a 10% discount for nurses (through April 30, 2020) who register with code ANA to earn up to ten Continuing Education Units (CEUs) from the nurse course.  Ensure better care for people living with Parkinson's disease by enrolling today.
Although MAID is currently legal in only a few states, approximately one in five Americans has legal access to it. The revised position statement frames the hallmarks of end-of-life care, including respect for patient self-determination, nonjudgmental support for patients' end-of-life preferences and values, and preventing and alleviating suffering. In states where MAID is legal, patient self-determination extends to include a terminally ill patient's autonomous, voluntary, and informed request to self-administer medication to hasten death.
Nurses must be comfortable supporting patients with end-of-life conversations, assessing the context of a MAID request (for example, concern about treatable depression or coercion), advocating for optimized palliative and hospice care services, and knowing about aid in dying laws and how they affect practice. Nurses should reflect on personal values related to MAID and be aware of how those values inform one's ability to provide objective information in response to a patient's request. ANA recognizes that MAID is a controversial topic that encompasses a plurality of views. Respect for patient decisions doesn't require that nurses agree with or support all patient choices, so the nurse isn't required to compromise his or her integrity in the provision of such care.
When a particular decision or action is morally objectionable, the nurse is justified in refusing to participate on moral grounds. Conscience-based refusals to participate exclude personal preference, prejudice, bias, convenience, or arbitrariness. Nurses are obliged to provide for patient safety, to avoid patient abandonment, and to withdraw only when assured that nursing care is available to the patient.
The Code is clear that nurses "should provide interventions to relieve pain and other symptoms in the dying patient consistent with palliative care practice standards and may not act with the sole intent to end life." A nurse's ethical response to a patient's inquiry about MAID is not based on the intention to end life. Rather, it is a response to the patient's quality-of-life, self-assessment, whether based on loss of independence, inability to enjoy meaningful activities, loss of dignity, or unmanaged pain and suffering.
Patients expect nurses to be able to discuss all end-of-life options. An understanding of the ethical issues surrounding MAID is essential to support patients to make informed end-of-life decisions.
— Response by Donna Casey, DNP, MA, RN, NE-BC, FABC, chair of ANA's Center for Ethics and Human Rights Advisory Board.
Selected reference
American Nurses Association. The nurse's role when a pa- tient requests medical aid in dying. 2019. nursingworld.org/medical-aid-in-dying
Do you have a question for the Ethics Inbox? Submit at ethics@ana.org.