The power of the nurse citizen
As most of us are well aware, nurses have been named year after year in the annual Gallup poll as the most trustworthy and honest professionals in the United States. While Members of Congress rank near the bottom, nurses enjoy the company of firefighters and others upon whose service the public looks very favorably. Nurses deservedly enjoy a high standing among their fellow citizens and this can be leveraged in many valuable ways.
Speaking of nurse citizenship
Taking into consideration how nurses are consistently in the public's good graces, nurses should ponder the meaning of how powerfully they themselves can be of service as well-meaning and  generous citizens.
In the capacity of community service, nurses are, of course, members of the general public, but also simultaneously represent the profession as a whole; this "dual citizenship" carries with it great responsibility and enormous opportunity.
Nurses give back in a variety of ways, and if you're considering how you might dig deeper in your community or beyond, there are plenty of viable avenues:
Working at a local homeless shelter or soup kitchen
Tutoring schoolchildren
Speaking to community groups on issues related to health
Visiting isolated seniors through faith-based or other programs
Doing blood pressure checks at the local senior center
Giving rides to patients receiving chemotherapy
Serving on the advisory board of a non-profit organization
Holding a place on the city council, school board, or other municipal body
Writing informative op-eds or letters to the editor on timely and salient health-related topics
When nurses show up, people take notice; and when nurses speak up, they listen. We are often seen as authority figures who can be trusted, so our opinions matter and we should feel free to express them. The trust the public places in us is earned, and we should never rest on our laurels in this regard; we have something to contribute and we should not hold back.
Other forms of nurse citizen service
In the above list, holding a place on the city council or school board was mentioned. These are laudable forms of community service that nurses would be wise to embrace if they lean in the direction of this form of municipal involvement.
Beyond such positions, there are other ways in which nurses may serve quite powerfully. At the time of this writing, there are two Members of Congress who happen to be lifelong nurses, namely Congresswomen Eddie Bernice Johnson (D-TX-30) and Lauren Underwood (D-IL-14).
Representatives Underwood and Johnson both continue to serve with distinction, and while it was indeed mentioned at the beginning of this article that Members of Congress elicit little trust or sympathy in the general public as a whole, we could venture a guess that these distinguished nurse members are seen in quite a positive light by many who chose to vote them into office. The power and importance of nurses having the opportunity to directly contribute to the shaping of American domestic and foreign policy could not be overstated, and if you have such aspirations, the sky's the limit until we send a nurse to the White House.
A seat at the table
How a nurse engages in his or her community is a personal choice. With multiple responsibilities from raising children and caring for elderly parents to holding down a stressful job and running a household, some may be hard-pressed to do any more. However, those who have the wherewithal to lean in can truly make a mark at whatever level and in whatever capacity they desire.
As the largest segment of the healthcare workforce who are also widely trusted, admired, and respected, nurses have the cultural cachet to do and accomplish anything. In this light, nurses should not hold back when considering their place in the scheme of things. The door is open, so we might as well take advantage of our position, walk right in, and take a seat at the societal table; after all, we've earned it.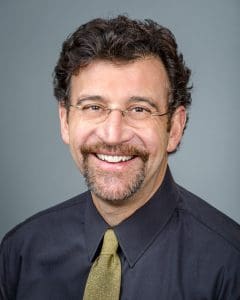 Keith Carlson, BSN, RN, NC-BC is a holistic career coach for nurses, award-winning nurse blogger, writer, podcaster, speaker, and author.
With two decades of nursing experience, Keith understands the issues faced by 21st-century nurses. Keith's podcast, The Nurse Keith Show, offers inspiration and practical support to nurses seeking to create meaningful lives and careers.
Keith's message of savvy career management reaches nurses worldwide and he can be found on social media, as well as at NurseKeith.com.