Get the facts to ensure you make the right choice.
If you're contemplating a return to school for a bachelor of science in nursing (BSN), you have a lot to consider. Should you even do it? Is now the right time for you, your family, and your job? Will you ever be ready? Can you afford it? Do you have the time? Are you capable, even if you wanted to? You're not sure what to do, but one thing is definite: Whatever you choose to do, the decision will affect many aspects of your life. You need to know the facts and understand the challenges you may face so you can make the best decision possible. (See Facts and figures.)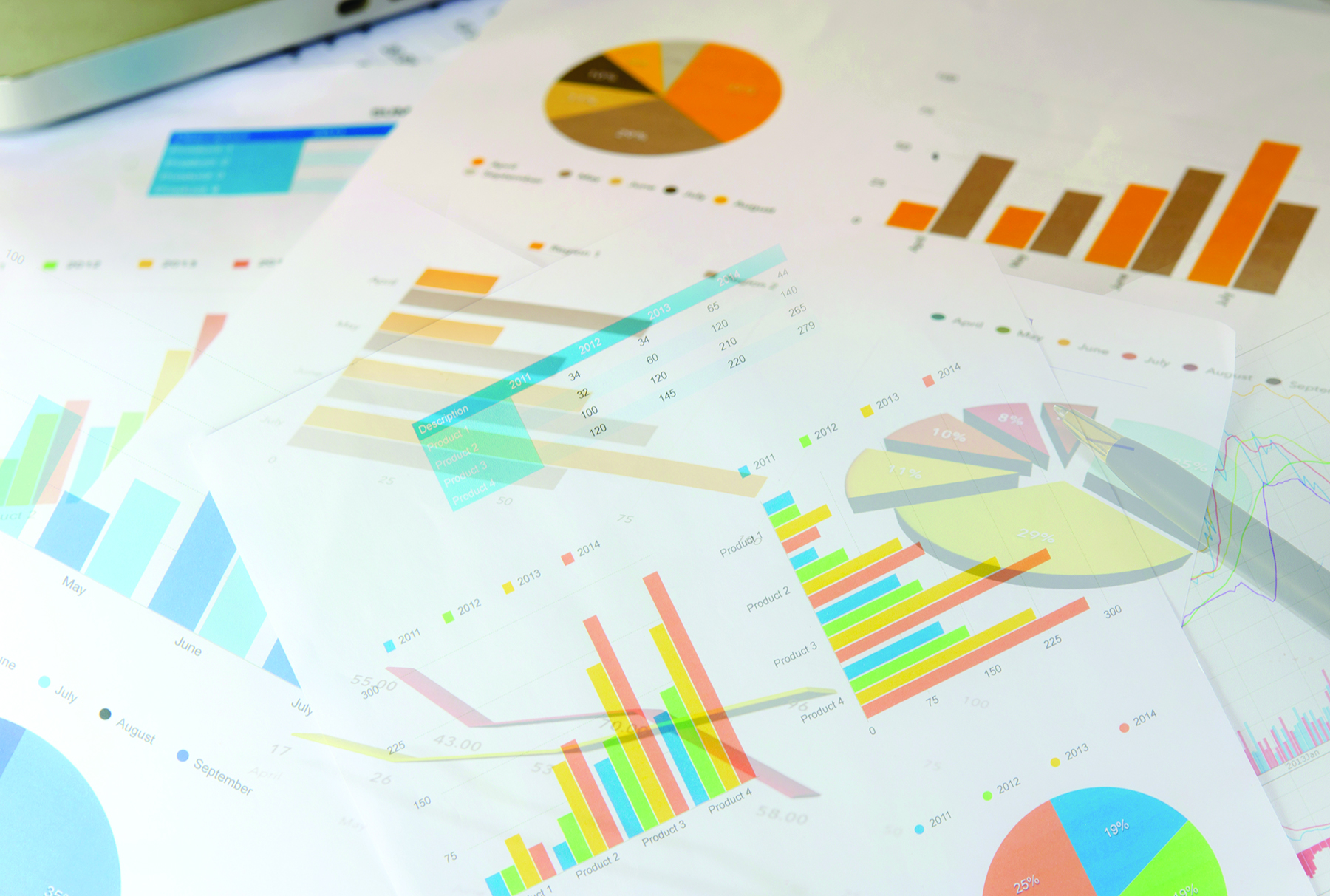 Facts and figures
Know the facts to prepare yourself for the challenges you may face when pursuing a bachelor of science in nursing.
In October 2011, the Institute of Medicine and the Robert Wood Johnson Foundation released the Future of Nursing: Leading Change, Advancing Health report, which called for increasing the number of bachelor's prepared RNs to 80% by 2020 to help nurses address "the demands of an evolving health care system and meet the changing needs of patients."
As of 2020, 57% of RNs have earned a BSN or higher. Although not the 80% recommendation, it shows a notable improvement over the 49% in 2010. The numbers continue to improve.
According to American Association of Colleges of Nursing research, 86% of employees strongly prefer to hire nurses with BSNs; half now require the degree.
Depending on the organization and geographic region, nurses with a BSN can earn almost 30% more per year on average than those with an associate degree alone.
In 2017, New York Governor Andrew Cuomo signed the "BSN in 10" law, which requires any future nurse graduating from an associate or diploma program in the state to earn their BSN within 10 years of their initial RN license.
Your organization may have achieved Magnet® designation or may be contemplating embarking on that journey. Magnet designation comes with new requirements and expectations with regard to nursing practice.
As healthcare evolves and becomes more complicated, the roles and responsibilities of bedside nurses will change and require enhanced clinical and critical thinking skills.
s of October 2022, more than 83% of 781 RN-to-BSN programs in the United States are offered completely or partially online.
Why a BSN?
Several factors motivate RNs to return to school. What's your motivation? Does your place of employment require that you earn a BSN within a particular time frame (for example, within 5 years of your hire date)? Will a BSN help you take advantage of a job opportunity? Does your current role require a BSN? Maybe the degree will provide you with a salary increase or a more flexible schedule. Or maybe your employer offers tuition reimbursement. Any of these factors may prompt you to earn a BSN.
Healthcare continues to evolve and become more complex. As an RN, you're responsible for keeping up with those changes. The broad focus of BSN programs, as opposed to associate degree programs, can help you develop and fine-tune your critical thinking, communication, and leadership skills. In addition, as patient care moves from acute care to outpatient settings, hospitals will serve sicker and more acutely ill clients and more complicated patients will require care at home. A BSN will help prepare you to care for these patients in all settings.
If you're working toward a leadership or managerial role, a BSN can enhance your professional development by providing a necessary bridge to stronger clinical reasoning and analytical skills. Many organizations, including academic hospitals and those that have achieved Magnet® designation, require a BSN for specific nursing or leadership roles. If you want to advance your practice in the future and become a nurse executive, nurse educator, or an advanced practice RN, you'll need a graduate nursing degree, which requires a BSN.
Magnet and a BSN
Magnet-recognized hospitals have achieved the gold standard in nursing excellence. These hospitals strive to meet the highest standards of patient care, as well as business growth and financial success. They also have staff who feel motivated and valued. This type of environment empowers nurses and encourages interdisciplinary teamwork that supports the autonomous practice of nursing. It's a culture that focuses on improving patient outcomes. As you might expect, this type of environment encourages informed decision making at the bedside and recognizes and rewards competence. Magnet hospitals have high job satisfaction rates and a low nurse turnover.
These organizations encourage education, but they don't mandate that RNs earn BSNs. However, they do provide ongoing learning and support for those who choose that path. Hospitals with Magnet designation do require that all nurse managers and leaders have a BSN or higher. A BSN serves as an introduction to early leadership positions, but more advanced roles typically require a masters in nursing.
Challenges and barriers
When deciding whether to pursue a BSN, you may face some challenges when it comes to choosing a program. To best meet the needs of working RNs, maximize enrollment opportunities and graduation rates, and increase the number of highly educated nurses, 650 RN-to-BSN programs are offered online. Blended or hybrid programs allow students to combine online classes with hands-on clinical experiences. When selecting a program, you'll want to consider accreditation, program length, prerequisites and articulation agreements, and costs. You'll also want to think about how returning to school will impact your work–life balance.
Accreditation
To ensure a high-quality education, both the school and the nursing program should be accredited. The primary accrediting bodies for RN-to-BSN nursing programs are the Commission on Collegiate Nursing Education and the Accreditation Commission for Education in Nursing. Attending an unaccredited school or program may affect your qualification for jobs, your ability to transfer credits to other schools, and your prospects for attending graduate school. It also may impact your eligibility for financial aid and your nursing license and certifications.
Length and flexibility
Most RN-to-BSN programs are designed with the working nurse in mind. You'll need to decide how much time you can devote to your studies. Some online programs offer synchronous courses (for example, every Monday and Wednesday from 6 to 9 pm), whereas others offer asynchronous courses (classes don't occur at a specific time and you work at your own pace within a specific time frame), which allow you to complete coursework at odd hours and whenever you have the time. Investigate whether clinical hours are required and if they'll conflict with your work schedule. Ask if your job can count toward clinical hours.
Some schools have classes that last a full semester (13 to 15 weeks), while others have half-semester classes (6 to 8 weeks). Also find out if the program you're interested in is accelerated. Some programs allow RNs to attend classes year-round so they can earn their BSN in as little as 12 months. Others offer classes from September through May and may take 3 years or more to complete.
Prerequisites and articulation agreements
Research any prerequisites for your chosen RN-to-BSN program. Some courses you've already completed may transfer to the program to fulfill these prerequisites, so discuss this with the registrar or student success counselor. For any missing credits, investigate taking these courses at your local community college, but make sure they'll transfer to your chosen BSN program.
Hundreds of articulation agreements exist among associate degree and diploma programs and 4-year nursing schools. Many states have enacted statewide articulation agreements to simplify the process. Start by contacting the program you graduated from to find out if they have articulation agreements with any 4-year programs. Alternatively, ask your chosen RN-to-BSN program if they have an agreement with the school you graduated from. You can request an appointment to review your transcripts and gain further information about your transfer credits and other important information.
Costs
Costs for RN-to-BSN programs vary, but any tuition is a major expense. Keep in mind, however, that the cost of the program isn't necessarily what you'll ultimately pay. (See A question of cost.)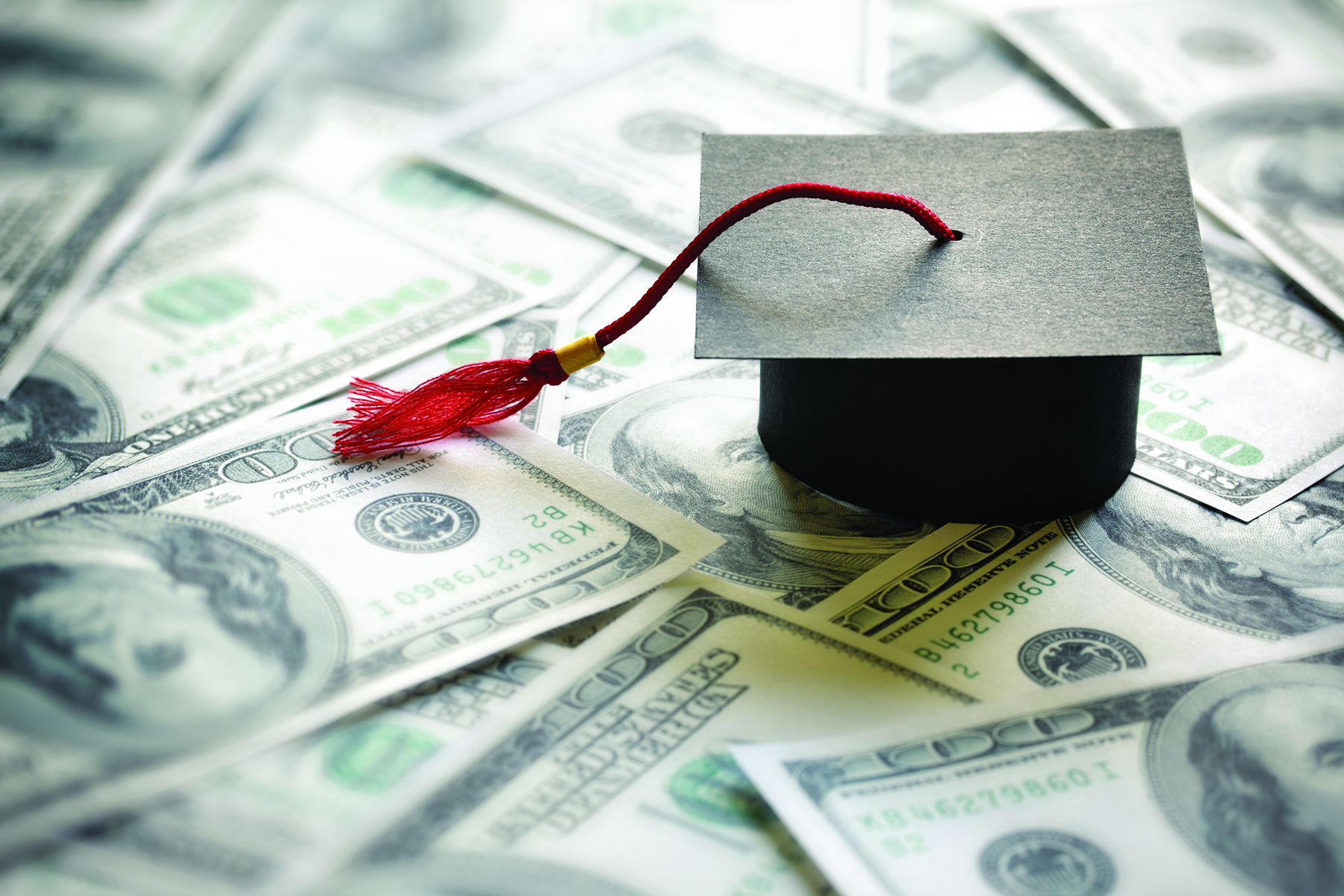 A question of cost
Keep in mind the following questions about cost as you contemplate returning to school to earn your bachelor of science in nursing:
Will the tuition remain the same each semester, or will it vary depending on the number of credits or courses I take? What if I'm part-time vs. full-time? Can I switch back and forth?
Are there any financial penalties associated with taking a semester off?
Is there a minimum or maximum limit to the number of credits I take?
How many credits of my prior coursework will transfer and count toward my BSN?
How many credits does a BSN require? How long will it take?
Does financial aid cover textbooks (most cost more than $100 each)? Do I have to buy them new, or can I purchase used? Do I have to buy them at the college bookstore? Do online versions exist?
Several financial aid options exits. Many states offer Board of Governors loans for nursing students. Students then have two options, depending on the state: Work in the state for a specified period of time or pay off the loan within 10 years. Several nursing organizations (for example, the American Nurses Association, American Association of Colleges of Nursing, and the National League for Nursing), local organizations, and businesses offer financial aid and scholarships. You also may find that your employer's benefit package includes tuition reimbursement. (See Reimbursement tips.)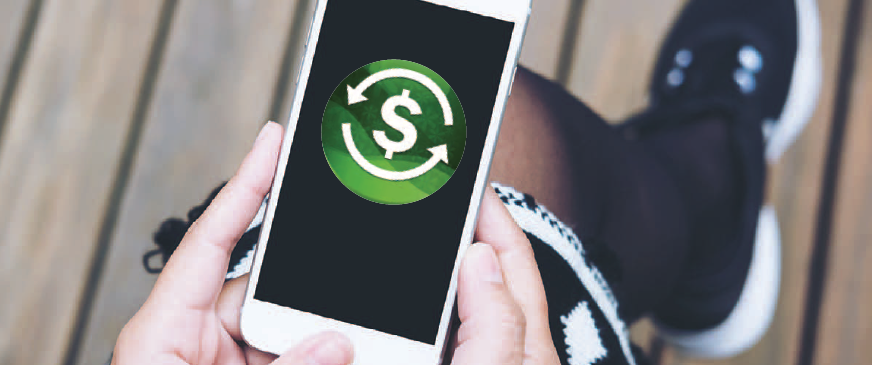 Reimbursement tips
Many healthcare organizations offer tuition reimbursement for nurses seeking higher education. The following tips can help you navigate the process.
Visit human resources
Make an appointment to speak with a member of your human resources (HR) team. You'll want to ask the following questions:
Does the hospital pay for the entire tuition upfront, or do they follow a percentage policy? For example, some hospitals pay 50% upfront and 50% after graduation, while others pay a total of 75% of tuition or 50% after the student receives a B or better in a class.
Does reimbursement include other school expenses, such as books and parking?
Does reimbursement require that I complete the degree within a specified time period?
Will the hospital pay only up to a certain dollar limit?
What happens if I fail a course, drop out, or need to repeat a course? Am I required to pay back the tuition?
Does the hospital pay the school directly, or does it pay me and then I pay the school?
Check eligibility
Eligibility for tuition reimbursement should be clearly outlined in the hospital's HR policies. For example, eligibility may include the following:
Required term of employment.
Minimum number of work hours per pay period.
Commitment to work for the hospital for a certain time period after completing the program.
Complete paperwork
You may have required paperwork to complete after you're approved for tuition reimbursement and after you receive funding. You may need to submit your grades, offer proof of tuition payment, and provide other periodic updates. Failure to meet these requirements could potentially nullify your tuition reimbursement agreement. You're responsible for meeting these contractual obligations, so maintain copies of all paperwork, agreements, and payment statements.
Work–life balance
Many RN-to-BSN programs require that you continue working, and of course, if you're receiving financial support from your employer, they'll also require that you continue working. Talk to your manager about your school schedule and the time commitment required. Ask if they'll consider some flexibility in your work schedule.
Set realistic expectations about the amount of time you'll need to dedicate to schoolwork. Most 3-credit courses require 15 to 18 hours of dedicated time per week, including readings and assignments. You want to feel engaged in the learning and not feel rushed. Research indicates that family and peer support aids academic success for adults who return to school, so establish a support system and cheering squad.
Stay focused
Deciding to return to school to pursue your BSN is a huge decision that will benefit you for the rest of your life. You'll encounter challenges, but they're not insurmountable. If you're realistic about yourself, as well as your resources, family, job, and support system, you'll ably manage any challenges you face. Focus on your goal and the degree you'll earn. BSN graduates play an important and needed role in the delivery of safe patient care, and you'll soon join their ranks.
Debra A. Hrelic is a clinical associate professor of nursing at the University of North Carolina, Wilmington.
American Nurse Journal. 2023; 18(6). Doi: 10.51256/ANJ0623110
References
American Association of Colleges of Nursing. ANCC Magnet Recognition Program®. 2023. nursingworld.org/organizational-programs/magnet
American Association of Colleges of Nursing. Degree completion programs for registered nurses: RN to master's degree and RN to baccalaureate programs. October 2022. aacnnursing.org/news-data/fact-sheets/degree-completion-programs-for-rns
American Association of Colleges of Nursing. New graduate employment data: 2022 employment research brief. bit.ly/42OupFC
American Association of Colleges of Nursing. The impact of education on nursing practice. April 2023. aacnnursing.org/news-data/fact-sheets/impact-of-education-on-nursing-practice
Campaign for Action. Welcome to the Future of Nursing: Campaign for Action Dashboard. March 9, 2022. campaignforaction.org/wp-content/uploads/2022/03/r4_CCNA-0029_2022-Dashboard-Indicator-Updates-copy-1.pdf
Graystone R. The 2019 Magnet® Application Manual: Nursing excellence standards evolving with practice. J Nurs Adm. 2017;47(11):527-8. doi:10.1097/NNA.0000000000000547
Hrelic DA. RN to BSN: Why and how. Am Nurse J. 2019;14(10):42-4. myamericannurse.com/rn-to-bsn-why-and-how
Iheduru-Anderson KC. Students' perspectives of factors related to delayed completion of online RN-BSN programs. BMC Nurs. 2021;20(1):53. doi:10.1186/s12912-021-00574-7
Institute of Medicine. The Future of Nursing: Leading Change, Advancing Health. Washington, DC: National Academies Press; 2011.
Melnyk BM, Zellefrow C, Tan A, Hsieh AP. Differences between Magnet and non‐Magnet‐designated hospitals in nurses' evidence‐based practice knowledge, competencies, mentoring, and culture. Worldviews Evid Based Nurs. 2020;17(5):337-47. doi:10.1111/wvn.12467
Moody J. What transfer students should know about articulation agreements. U.S. News & World Report. January 29, 2020. usnews.com/education/best-colleges/articles/what-transfer-students-should-know-about-articulation-agreements
Torpey E. Measuring the value of education. U.S. Bureau of Labor Statistics. 2018. www.bls.gov/careeroutlook/2018/data-on-display/education-pays.htm