We're all aware of how the role of nurses is often portrayed inaccurately, leading to stereotyping and damaging perceptions of what we really do. Yet educating others about what we do on a daily basis can be challenging, especially if our work involves a nontraditional nursing practice outside of hospitals or physician offices. When others ask me what I do, I'm always eager to detail my responsibilities in telephonic triage nursing, explaining my role in reviewing caller's symptoms, offering health information, and providing an approachable and reliable source of health information through phone and chat lines.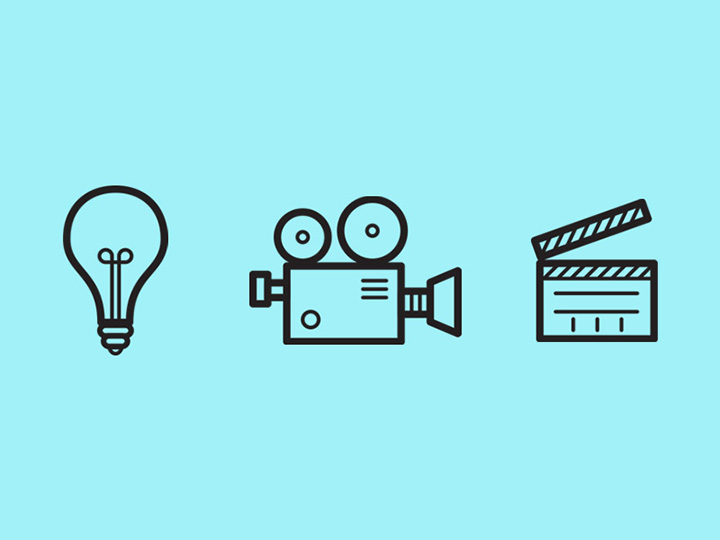 Still, words alone, even my enthusiastic ones, aren't always effective in communicating the complexities and challenges I face as an "Ask-a-nurse." That's why I was intrigued when my employer, a national healthcare organization, announced an in-house competition for employees. The goal was to produce videos illustrating the challenges and rewards of our differing work positions. My coworker and I were excited about the opportunity, but a bit daunted by the process. After all, we were hardly experienced actors, the budget for this project was minimal, and although we love the telephonic nursing we do, this type of nursing is admittedly sedentary and without fast-paced action.
But the chance to share this special kind of nursing with others in our company and perhaps outside the company was just too good to pass up.
Creating the script
My coworker and I began brainstorming and developed a script with scenarios that illustrated the many roles we have to take during calls. We decided we could add some interest by including props—a magnifying glass for those calls requiring our detective skills, a map for when we assist callers navigating healthcare systems, a blackboard to demonstrate our teaching skills, and so on. "Hammy" maybe, but it did illustrate the many roles we play.
For example, to illustrate how we need to use our teaching skills, our props involved an easel with pointed steps and our script went like this:
"Mrs. Jones, we've reviewed your son's symptoms and based on your answers, you can try home care. I'm going to review
steps you can take to stop a nosebleed now
what to do if bleeding continues
other signs to monitor that would warrant a doctor's visit."
Another scenario in our video script illustrated
the need to provide a gentle push to our callers who know they should seek medical care but are resistant and
how a clear rationale helps move callers in the right direction:
"Mr. Smith, we've reviewed that cough of yours and you've said that you used home care, but you're still coughing up phlegm. Our guidelines recommend medical evaluation of a cough that lasts beyond 2 weeks, because it could reflect a serious condition. You don't need to rush to the ED, but you do need medical evaluation in the next 24 hours. How can I help you figure out how to make that happen?"
Action!
Once we had our scenarios envisioned, script written, and props ready, we recruited our production "crew." Leaning on a former coworker who volunteered to be "prop girl" and on my ever-helpful husband to act as director and cameraman, we were ready to roll.
Our willing, if novice, crew gathered at my house in front of a simple backdrop and some rigged-up lights. Although we'd practiced our script diligently, we quickly learned how easy it is to stumble over a phrase or to lose one's composure when a fit of giggles hits. How many times we heard my eyeball-rolling husband yell "Cut!" and we'd be doing a retake!
After several hours and many laughs, we finally completed our taping and sent our product off for review, with a new appreciation of the skills of professional actors. Was the effort worth it? Definitely. Viewing the finished product, we felt we'd done a credible job highlighting our nursing responsibilities, and we received much positive feedback from coworkers and management (The complimentary letter from our vice president was a special bonus.)
The use of a script and a camera helped us to focus on our daily challenges and rewards. While we're hardly ready for Hollywood, this project was a growth experience, helping us to capture on film the essence of telephonic triage nursing and our love for the work we do.
Joan Davis is health information specialist for Alere Healthcare and works out of her home in Huntley, Illinois.
From our readers gives nurses the opportunity to share experiences that would be helpful to their nurse colleagues. Because of this format, the stories have been minimally edited. If you would like to submit an article for From our readers, click here.
The author and "costars" get ready for their on-camera close up.
(from left to right: Beth Solik, RN; Joan Davis, RN, MS, COHN-S/CM; and Susan Hagan, RN, BSN.