Unlock the mystery to a clinical challenge.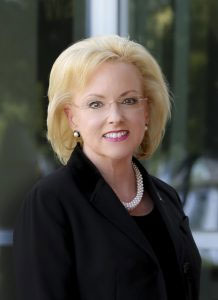 Do you know someone with long COVID? I do. As a result, I'm trying to understand it as much as possible, so I can be compassionate and helpful. Because nurses are patient-centered and holistic, we're naturally drawn to learn more about this latest clinical conundrum. The healthcare system overall wants to learn, too. Long COVID clinics are springing up all over the United States, as healthcare tries to come to grips with this challenging group of symptoms—some patients with long COVID report over 200 symptoms affecting various organ systems.
The Centers for Disease Control and Prevention describes long COVID (also known as post-COVID conditions, long-haul COVID, post-acute COVID-19, long-term effects of COVID, or chronic COVID) as a range of new, returning, or ongoing health problems experienced 4 or more weeks after first being infected with SARS-CoV-2.
Because there's still much we don't know about the condition, the best treatment remains a mystery. Our understanding of evidence-based treatments for long-COVID remains incomplete, so guidance will change over time as research sheds more light on the condition. I want to share what I've learned so far.
According to the Mayo Clinic in Jacksonville, Florida, patients with long COVID are placed into three categories:
Patients with COVID-19 who don't recover completely and have ongoing symptoms because of direct cell damage from the virus.
Patients with symptoms related to chronic hospitalization.
Patients with symptoms that appear after recovery.
My colleague falls into the third category, which is scary. Despite vaccinations and boosters, several of my family members and work colleagues were sick from COVID-19, so we wonder if one day we'll fall into that third category, too.
The National Institutes of Health has divided long COVID into the following symptom clusters, and is trying to understand what drives illness within each.
Viral persistence: The virus stays in the body.
Autonomic dysfunction: Changes in the ability to regulate heart rate, body temperature, breathing, digestion, and sensation.
Sleep disturbances: Changes in sleep patterns or the ability to sleep.
Cognitive dysfunction: Trouble thinking clearly or brain fog.
Exercise intolerance/fatigue: Changes in a person's activity or energy level.
As more data and clinical experiences become known, American Nurse Journal will keep you up to date. Long COVID is on my personal and professional radar screen for many reasons, but none more important than the health and well-being of me, my family, and my colleagues.
Let me know if you have perspectives or experiences with long COVID. In the spirit of "all teach, all learn," we need to share all we can. Collectively, nursing solutions have been key to addressing healthcare issues in the past, and we can do it again now. I hope that, in the near future, long COVID will no longer be a mystery but a disease state we can treat confidently.

Lillee Gelinas, DNP, RN, CPPS, FAAN
Editor-in-Chief
American Nurse Journal. 2023; 18(6). Doi: 10.51256/ANJ062304